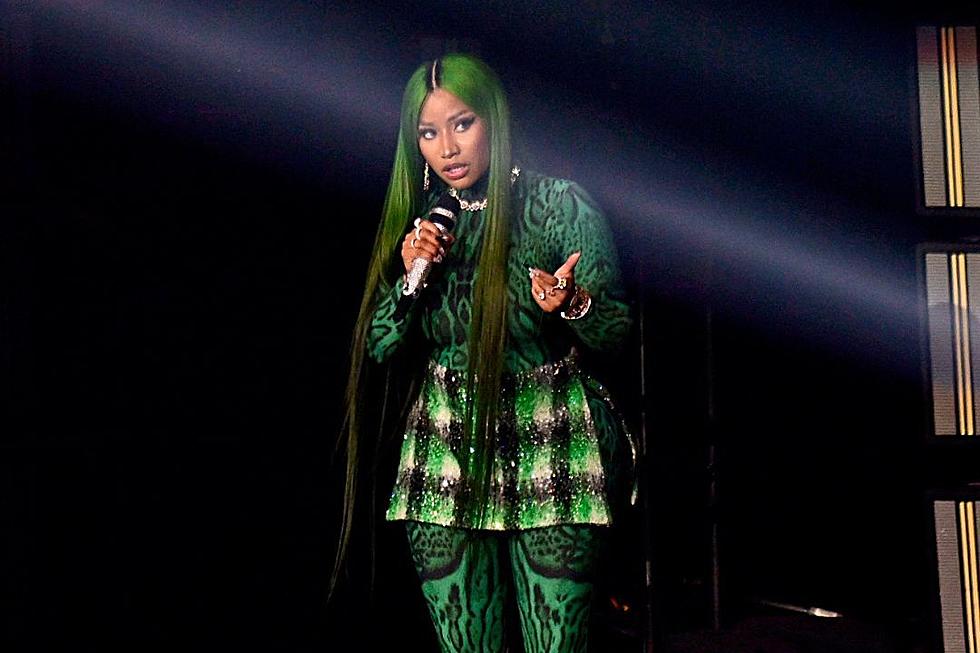 Nicki Minaj Fans Frustrated Rapper Seemingly Isn't Included in Netflix's New 'Women in Hip-Hop' Docuseries
Roy Rochlin, Getty Images
Fans are frustrated that Nicki Minaj seemingly isn't included in Netflix's forthcoming docuseries Ladies First: A Story of Women in Hip-Hop.
The official trailer for Netflix's new docuseries dropped Tuesday (July 25). Ladies First: A Story of Women in Hip-Hop will tell the story of women's rise in hip-hop, highlighting the legacies and impacts of artists such as Queen Latifah, Cardi B, Da Brat and more. However, one major player is missing from the first trailer: Nicki Minaj.
Watch the Ladies First: A Story of Women in Hip-Hop trailer, below:
So far, it's unclear if the series will explore Minaj's legacy as one of the most successful female rappers ever.
It's possible Minaj simply isn't featured in this particular trailer, or that she declined to participate in the project.
However, that hasn't stopped fans' outrage over her omission from Netflix's first look at the upcoming docuseries.
"Imagine doing the 'Story of Women in Hip-Hop' and not including Lil Kim, Foxy Brown and Nicki Minaj," one person tweeted.
In a reply, another fan noted that the docuseries seemingly excludes hip-hop legends Missy Elliott and Lauryn Hill as well, even though it includes newer rappers such as Ice Spice.
Another fan on Twitter argued Minaj is the "most disrespected female rapper" considering she "saved female rap and carried that s--t on her back for years."
"You have to acknowledge Nicki Minaj when it comes to Women in hip-hop. This disrespect to her legacy is exactly why Barbz go so hard. Nicki Minaj has had a longer and more successful career than any of these women ya'll shown and has done more for MUSIC in general as well," someone else tweeted.
"They're literally tryna wipe her from the history books due to personal vendettas," another fan claimed on Twitter.
"Yup, see, I look right over things pertaining [to] women in rap if they don't include the GOAT," someone else tweeted.
READ MORE: Lil Wayne Declares Nicki Minaj the Greatest Female Rapper of All Time
On the other hand, one fan tweeted that they're glad Minaj doesn't seem to be included because "she's on a whole different level" anyway.
Yet another fan noted that Minaj is set to release a new album this year along with her own documentary.
"Nicki Minaj is dropping her 5th album PINK FRIDAY SOON with her own separate documentary. Y'all can't wipe her from history when her impact is so humongous," they tweeted, while another Barb asked fans to "be patient" for Minaj to tell her own story.
Barrier-Breaking Women in Music