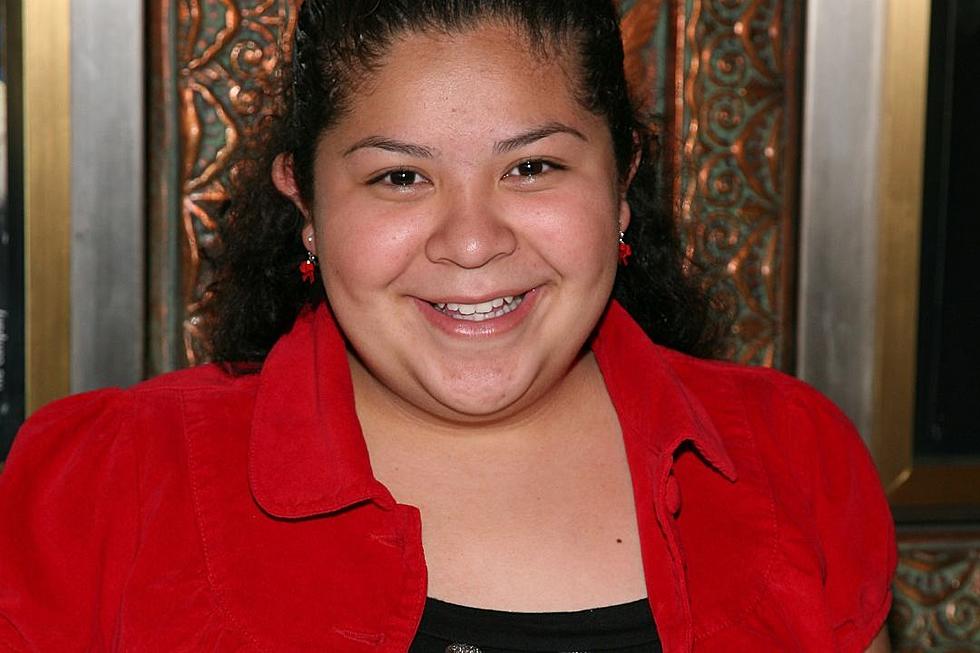 Why Did Raini Rodriguez Seemingly Disappear?
Angela Weiss, Getty Images
For a brief moment in the early 2010s, Raini Rodriguez was nearly inescapable from our screens.
From her appearance in the hit comedy Paul Blart: Mall Cop to her fan-favorite role on Disney Channel's beloved Austin & Ally, as well as her status as one of the internet's favorite meme queens, Rodriguez appeared poised for a big breakout.
But then, she seemingly receded from our screens in the late 2010s, with the debut album she had previously teased never to be heard.
READ MORE: The Baby From 'Good Luck Charlie' Is Now in High School
So, whatever happened to Raini Rodriguez? And why does it seem like she stopped acting?
Below, here's everything we know about Raini Rodriguez's career today, as well as her personal life.
Raini Rodriguez's Early Acting Career
Raini Rodriguez landed her first acting role in an episode of Showtime's Huff in 2006.
She began her Disney career with an appearance on The Suite Life of Zack & Cody in 2007, playing a character named Betsy in an episode titled "Sleepover Suite."
Two years later, she starred as Maya Blart alongside Kevin James in the 2009 comedy film Paul Blart: Mall Cop.
In 2011, she began her most well-known role in the Disney Channel series Austin & Ally. Rodriguez played the sarcastic, comedic Trish, who is Ally's friend and Austin's manager, in a total of 87 episodes during the show's four seasons. The series aired its final episode in January 2016.
While filming Austin & Ally, she also appeared in the films Girl in Progress and Paul Blart: Mall Cop 2, as well as on the Nickelodeon show True Jackson, VP.
Rodriguez's appearance in 2015's Paul Blart: Mall Cop 2 marked her final onscreen role in a motion picture.

Raini Rodriguez's Stalled Music Career
Raini Rodriguez got her start in the music business during her Disney years.
She performed several songs on Austin & Ally, most notably the tracks "You Wish You Were Me," "Double Take" and a cover of Carole King's "You've Got a Friend."
Outside of Austin & Ally, Rodriguez released the track "Vive Tus Sueños" off the third Beverly Hills Chihuahua movie soundtrack in 2012.
The track, which features the lyrics "Fiesta, salsa, quinceañera, baila / Siente el ritmo, ponte a sonreír / Ven conmigo," became a meme after Rodriguez teased the song with a quick live performance during a red carpet interview at D23 Expo in 20213.
It appears as though Rodriguez had intended to have a bigger music career, though she hasn't released any new music since the tracks she performed on Austin & Ally around 2013 and 2014.
Speaking to Just Jared Jr. in 2016, Rodriguez admitted she planned to release an album at some point.
"I want to work with everyone from Austin & Ally again. I want to put out an album, and direct a project I wrote with my brother [Rico]," Rodriguez said.
Rodriguez has yet to release any new music as of October 2023.
Does Raini Rodriguez Still Act?
Raini Rodriguez hasn't appeared in an onscreen role since her recurring role as Barb on Disney Channel's Bunk'd in 2021. She also had a handful of onscreen roles between 2016 and 2019.
However, Rodriguez has been an active voice actor since her days on Austin & Ally.
READ MORE: 99 Signs You Were a Teenage in the '90s
According to IMDb, she voice acted for several episodes of the animated children's show Vampirina. She also lent her voice to The Lion Guard, Rugrats, Where's Waldo? and the Studio Ghibli movie When Marnie Was There.
Her most extensive voice acting role, however, was on Netflix's Jurassic World Camp Cretaceous. She voiced the character Sammy for 48 episodes between 2020 and 2022.
According to KTLA 5, Rodriguez's move into children's entertainment marks a "full circle" moment for the actress, as she originally wanted to be a pediatrician and always wanted to work with kids.
Raini Rodriguez Death Hoax
Unfortunately, Raini Rodriguez was the victim of a viral death hoax a few years ago.
Thankfully, the hoax was debunked, as Rodriguez is very much alive today.
Where Is Raini Rodriguez Today?
Raini Rodriguez appears to be a big sports fan, and often shows her support for the Houston Astros baseball team on her Twitter page. 
She also appears to be a wrestling fan. Back in April, she tweeted that WWE star Rey Mysterio's hall of fame speech made her "emotional."
In March, Rodriguez reunited with her Austin & Ally castmates for a viral TikTok, though she hasn't posted a new video to her account since.
However, Rodriguez often posts on her Instagram account, where she shares photos of herself at sporting events as well as with family and friends.
As of October 2023, Raini Rodriguez is 30 years old.
Disney Stars Who Dated Each Other
Below, discover the most iconic Disney couples, including pairs you may have forgotten about!
Gallery Credit: Jacklyn Krol