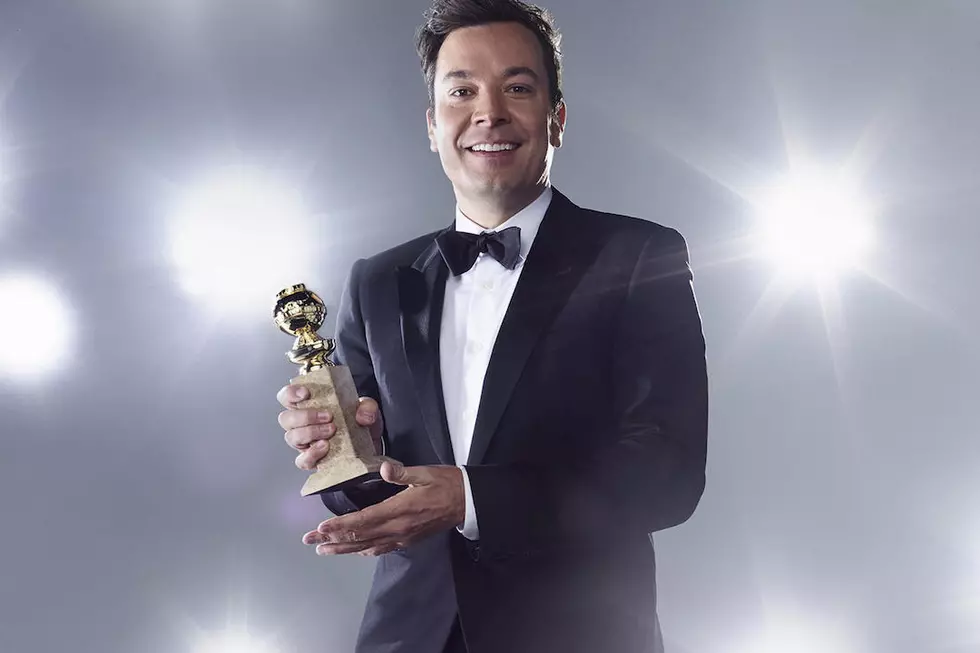 Watch Jimmy Fallon's 'La La Land'-Inspired Golden Globes Opening
NBC
The Golden Globes are underway, but if you missed the show's big introductory number, you can watch it right now, right here. Host Jimmy Fallon paid homage to one of this year's most popular nominees, La La Land, with a musical number inspired by the film's grand opening, where a whole bunch of people trapped in a Los Angeles traffic jam leap from their cars in a big song-and-dance routine. Fallon's version, of course, included Stormtroopers from Star Wars, Game of Thrones jokes, and a whole lot more. Take a look:
Fallon's always been a good mimic, and that certainly served him well in this opening number, copying the sound of the singers in La La Land (and particularly Ryan Gosling, complete with his bangs). And of course there are the cameos from two of Fallon's frequent collaborators, Tina Fey (a Golden Globes host in her own right) and Justin Timberlake. Sadly, they did not unveil any boxes, nor put parts of their anatomy into said boxes. Nobody's perfect, I guess.
We've got tons more Golden Globes coverage you can find right here, and check out the latest list of winners right here.
You Won't Believe These Movies Were Nominated for Best Picture at the Golden Globes: