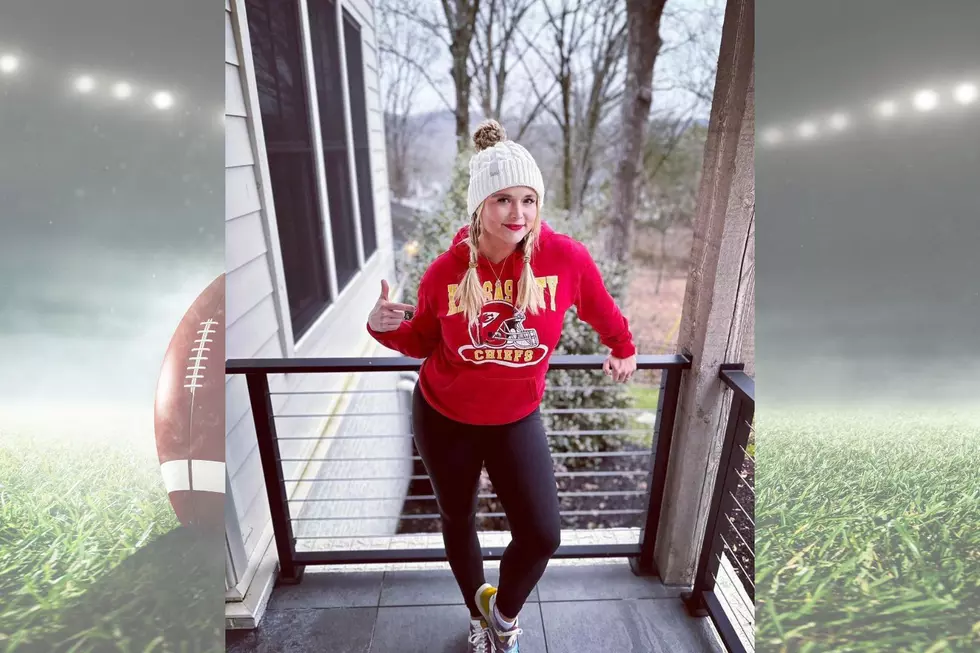 Lindale, TX Superstar is All About Cheering on Patrick Mahomes
Miranda Lambert via Facebook, Canva
Most Texans have lots of pride for their home state, we all love the great state of Texas. Which is why it wasn't exactly shocking to see Lindale, Texas Superstar, Miranda Lambert, recently cheering on fellow East Texas Athlete Patrick Mahomes as he led his Kansas City Chiefs with a win over the Cincinnati Bengals which means he is leading the team to another Super Bowl. 
It only takes about 30 minutes to drive from where Miranda grew up to where Patrick grew up here in East Texas. It's fantastic to see so many talented people from Texas get so much recognition that they truly deserve, then to see them supporting each other is just incredible to see.  
Miranda Should be at the Super Bowl
Seeing as how Patrick and the Chiefs got the win after Miranda showing support over this past weekend, it seems like it makes sense for Miranda to join Patrick's wife Brittany at the Super Bowl as hopefully the Chiefs grab the Lombardi trophy. Honestly, I have no idea how close Miranda and Brendan are with Patrick and Brittany but both couples seem to know how to have a good time. Miranda also doesn't have any tour dates on her schedule until the end of March so this could happen.  
East Texas Will Be Cheering on Patrick Mahomes and the Chiefs
Miranda is just one of many Texans that will be cheering on Patrick as he goes after another Championship with his teammates. It's amazing the career that Patrick Mahomes has already had and if he adds another Championship to his resume, it will be hard to not call him one of the greatest of all time.  
Patrick and Brittany Mahomes House After Super Bowl Win
After Patrick Mahomes won the Super Bowl with the Chiefs he upgraded his home.
Miranda Lambert's Best Live Shots