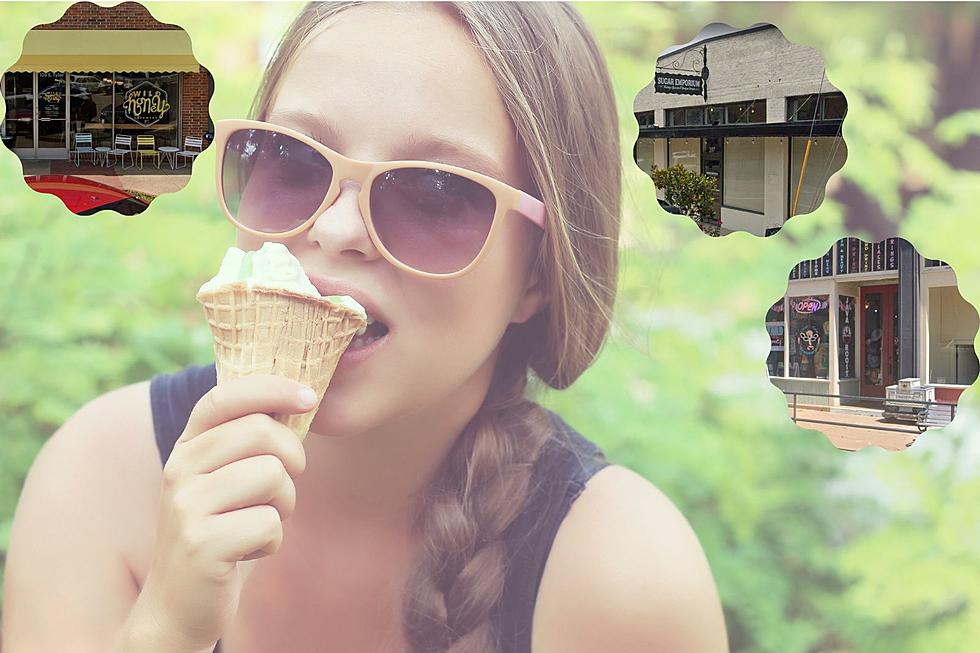 Looking for the Best Ice Cream in East Texas? Start at These Locations
Canva, Google Maps
We all know that living in East Texas means that the summertime is going to be extremely hot but since we all know to expect it, we make sure that our air conditioner is working and try to load up on food options that don't include turning on the oven or standing over the stove for too long. The last thing you want to do is add heat to your home. Which I why I think ice cream for dinner is always a good idea. Okay, maybe not, but after you eat dinner, and its hot outside ice cream does seem to make the night better. 
If you're wanting to find some of the best ice cream in East Texas or just want to get out of the house and feel the air conditioner in your car there are plenty of businesses selling delicious ice cream. Seeing as how we live in Texas you can probably drive just a few blocks and find a wonderful Dairy Queen location but if you're looking for something different just know you have lots of options. 
You Need to Try Them All
Seeing as how there are so many delicious options for ice cream in East Texas it only makes sense to make sure you visit each location because then you can make an educated decision on what truly is the best in the area.  
Any Other Places That Should Be Added to the List?
If there are other great places serving ice cream that I forgot from this list, please make sure you visit the comment section and let me know. I'm sure there are places that I don't know about but those are the places I want to visit next. Here is a list of some yummy options if you're craving some ice cream. 
Locations for Great Ice Cream in East Texas
Here is a look at some fantastic options when you're craving ice cream in East Texas.
Best Ice Cream, Frozen Yogurt, and Gelato around Tyler
If you're looking for a delicious treat around Tyler, Texas you might want to start at one of these locations.