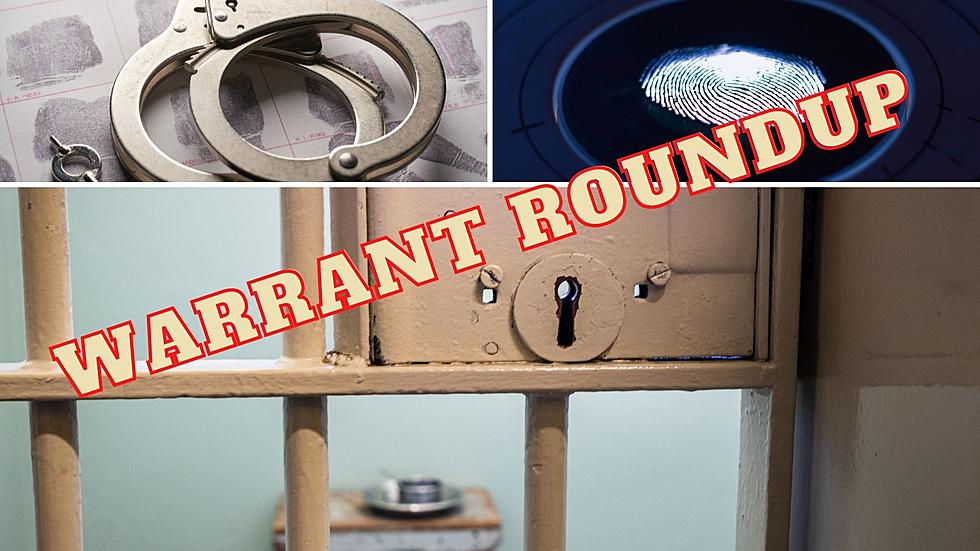 Here is Your Official Notice to Clear Your Warrants in Marshall
Cuffs-Bill Oxford / Fingerprint-George Prentzas / Jail Cell-Grant Durr via unsplash.com
We've all been there. We get a speeding ticket. "Alright, I'll get this paid next week when I get paid." Next week comes and goes and you've already forgotten about that ticket. Several months later you get a notice in the mail that you need to get this paid. You put it off again and you get a notice in your mailbox that you must pay your fine or a warrant may be issued for your arrest because of non payment. Well, that warrant now has been issued. Folks that are in this example situation in Marshall have a grace period to get that fine or ticket paid before you get picked up.
The City of Marshall Police Department and the Harrison County Sheriff's Office will begin a warrant roundup very soon. In the meantime, if you have a warrant for unpaid fines or tickets or court appearance no show, you have a small window to get it taken care of before a city marshall shows up at your job.
Between Monday, September 13 and Friday, October 8, the municipal court will give you the chance to either pay your fines in full or make payment arrangements to get them paid. After that Friday, October 8 deadline, you could be arrested at any time or place for nonpayment.
If you think you have a warrant issued, call the Marshall Municipal Court at 903-935-4535 or you can see if your name is on the list at marshalltexas.net. You can even make a payment online at trafficpayment.com.
Get those tickets and fines paid before you have some unfashionable bracelets on your wrist.
HELP: These 28 Teen Girls Went Missing In June In Texas
Take a moment and look. Do you recognize any of them? Do you recognize their last names? Maybe they're a family friend, or the best friend of your daughter, or the daughter of a member of your church small group. They matter.
Illegal Cockfighting Ring Busted by Rusk County Sheriff's Office
Recently the Rusk County Sheriff's Office shut down an illegal cockfighting ring that helped save 87 roosters.
Photos of the Former Marshall Junior High School Now For Sale
If you've ever wanted to own a school in East Texas this is your opportunity.