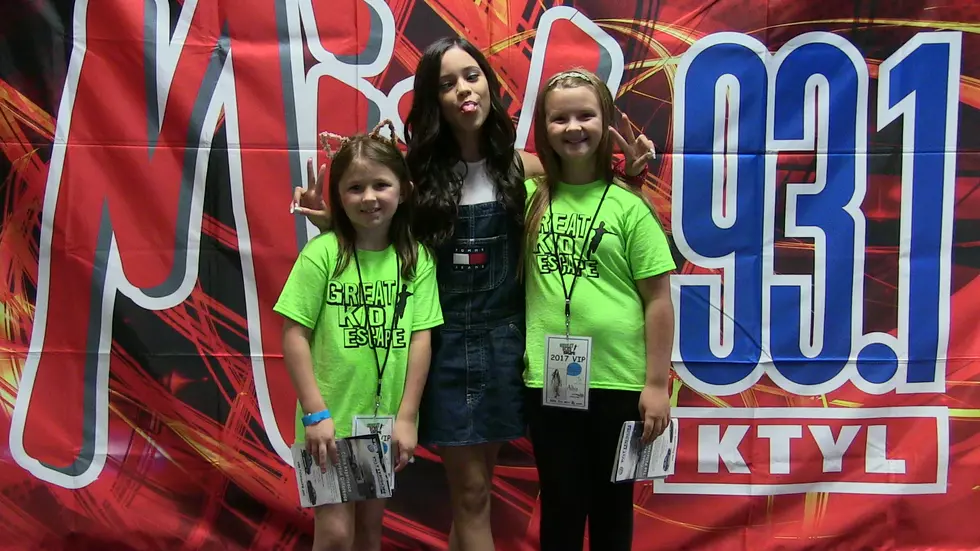 Meet and Greet Photos with Jenna Ortega at Great Kid Escape 2017!
Jason Eisenberg | TSM
Mix 93.1 's 2017 Great Kid Escape was a huge success thanks to all of our East Texas kids and Jenna Ortega from Disney's Stuck in the Middle.
If you were in Tyler on Saturday, maybe you and your family went to Harvey Convention Center and held a snake or an alligator, hugged Jenna Ortega and watched a 10-foot alligator get caught on stage courtesy of Gator Country!
Above are all of our Meet and Greet winners with Jenna Ortega. When I spoke to Jenna afterward - giving her props on her handwriting skills and her endurance for hugging EVERY SINGLE fan she met - she responded:
Those hugs are real. I really do love meeting new people and I love to give hugs!
Thanks to everyone who made this a Great Kid Escape. Stay tuned for some video and other photos from the event!