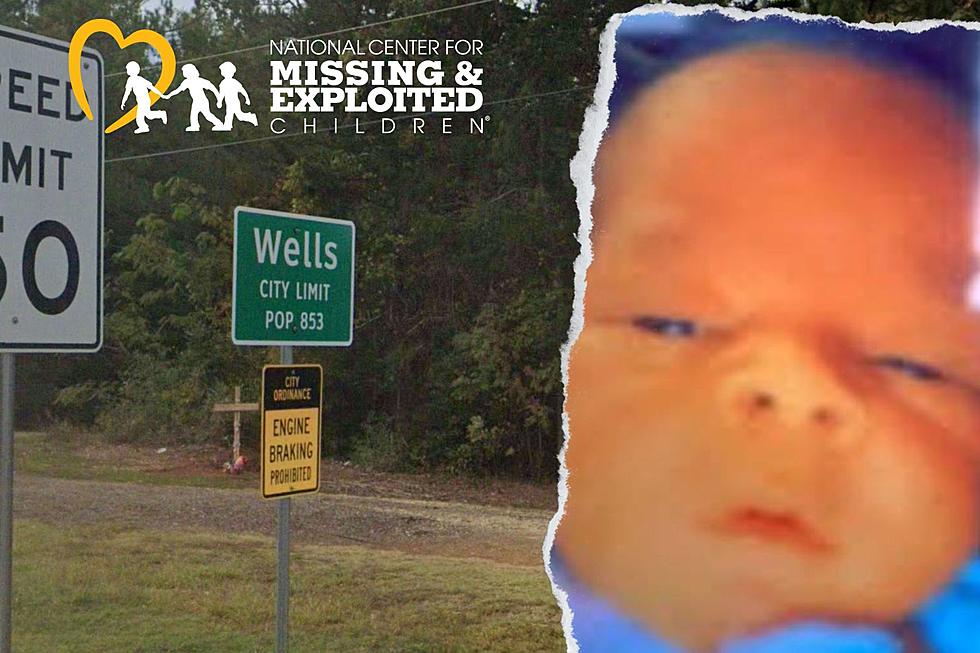 Wells, Texas Baby has Now Been Missing for 1,120 Days with No Leads
Google Maps / National Center for Missing and Exploited Children
Armaidre Argumon was just five weeks old when he vanished from Wells, Texas. He was last seen with his father, DeAndre Argumon, in September of 2000. An AMBER Alert was issued for the baby but was never found. Since that September day in 2020, the father was arrested and has been uncooperative. Baby Armaidre has been missing for 1,120 days as of today's writing (October 13, 2023) with no leads for police to follow.
Where is Armaidre Argumon?
Armaidre Argumon went missing September 18, 2020. He was only five weeks old at the time and was last seen on Old Forest Road in Wells, which is halfway between Alto and Lufkin. Within about four days, Armaidre's father DeAndre Argumon was arrested and jailed for endangering/abandoning a child and unauthorized use of a motor vehicle. DeAndre, however, was not providing any information to police as to where baby Armaidre was.
Agreed to a Plea Deal
In September of 2021, Armaidre's father DeAndre Argumon agreed to a plea deal. DeAndre pleaded guilty to child endangerment, receiving 15 years in jail, and guilty to unauthorized use of a motor vehicle, received 8 years in jail. DeAndre is currently serving both sentences concurrently.
Case is Still Open
Armaidre Argumon would be about 3 years old now. Someone must know something about this baby's disappearance. If you do know anything no matter how small of a detail or have seen or heard something suspicious recently that may lead to a break in this case, you are asked to call the Wells Police Department at 936-867-5593 or the Cherokee County Sheriff's Office, who has been assisting in this investigation, at 903-683-2271.
25 Texas Families Reported Their Teens Missing in the Month of September
25 teens went missing in the State of Texas in September while 4 East Texas teens are still missing from as far back as June.
Gallery Credit: National Center for Missing and Exploited Children
There are 14 Things Texas Police Do Not Want You to Know
Police in Texas have the hardest job of anyone. That also means they do not want you to know everything about how they do their job. A new list shows some things that police do not want you to know about them.
Gallery Credit: unsplash.com, Getty Images,
Texas has 12 Weird Laws for Buying and Selling Liquor in the State
There are many who love to enjoy a drink that is made with a liquor of some kind. Thing is, in Texas, it can be somewhat inconvenient to do that. Inside are some weird laws for buying and selling liquor in Texas.
Gallery Credit: unsplash.com