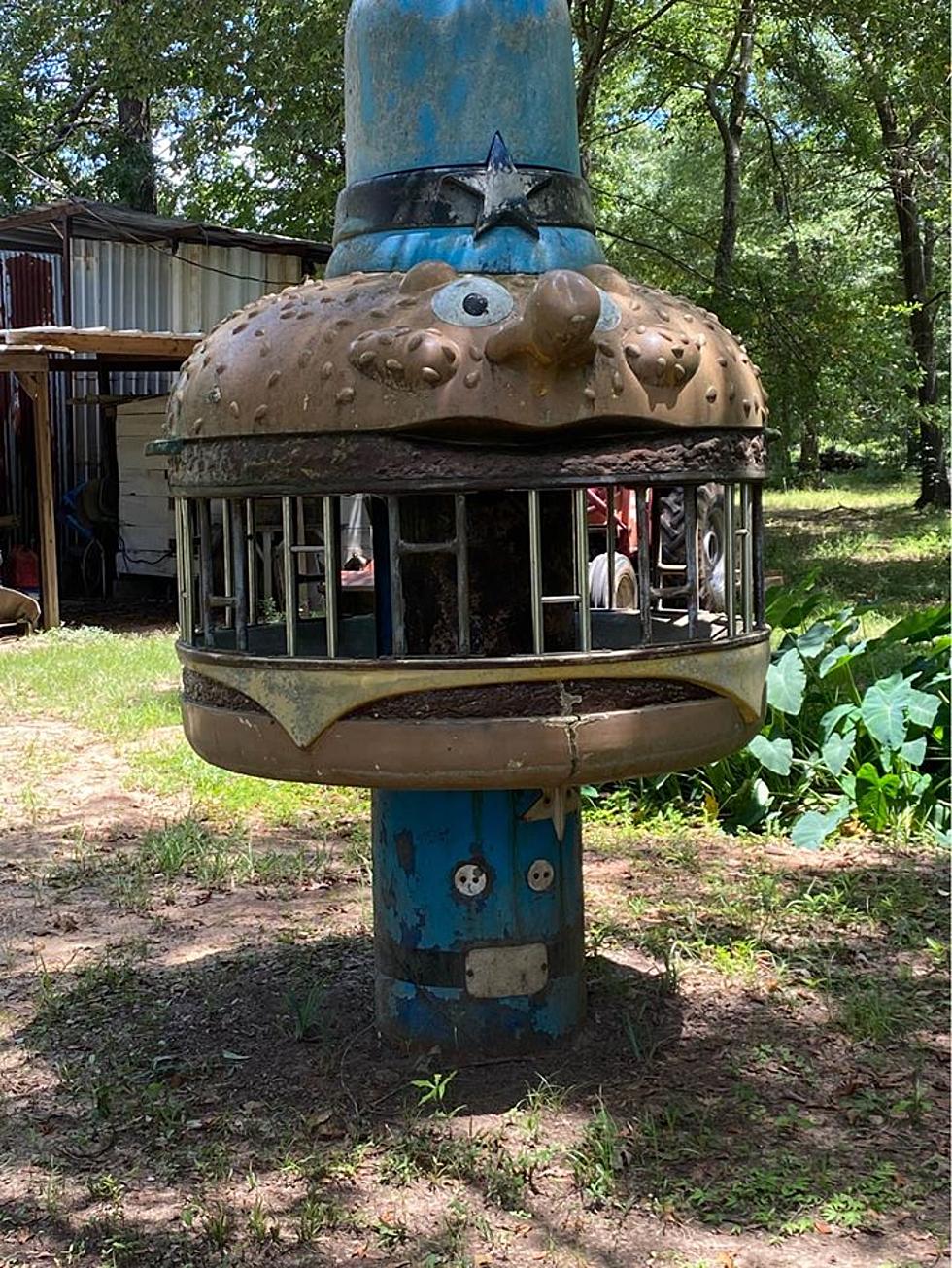 Officer Big Mac Jail From Lufkin McDonald's For Sale
Haley Anderson
Officer Big Mac was always on the look out for the Hamburgler, and kids in the 70's and 80's at the Lufkin McDonald's actually wanted to go to jail. The 'jailhouse' was really just a life size sculpture of Officer Big Mac that you could climb in.
Now the original 1971 Officer Big Mac playground equipment is for sale, with all the features you remember from childhood. There is a submarine type open hatch in the base, that let you climb up the middle tube and end in the in the jail portion. I remember it had less bars at one time, but later it looked as it did here.
The piece is a huge part of being a kid in Lufkin in the 70s. It was in the playground and you would see it passing by on Timberland Drive. I am sure kids begged daily to play in it when they passed the officer. If you want your kids to have that same experience, or just want to have a super conversation piece on your property, this one is for sale.
The play piece was given to the sellers grandmother. She managed the McDonald's in Lufkin for 20 years. She kept it and put it in her back yard for her children and grandchildren to plan on. The playground ornament could use a little paint and fiberglass work and it would be as good as new.
McDonald's no longer uses the universe of characters from back then. They had actually reached out to the H.R. Pufnstuf creators to make that universe for them. I suppose that didn't work out, so they just decided to go ahead with their idea without the duo. That ultimately got them sued. It doesn't change the fact that they are a huge part of childhood in towns across the U.S.A.
Lufkin McDonalds Officer Big Mac