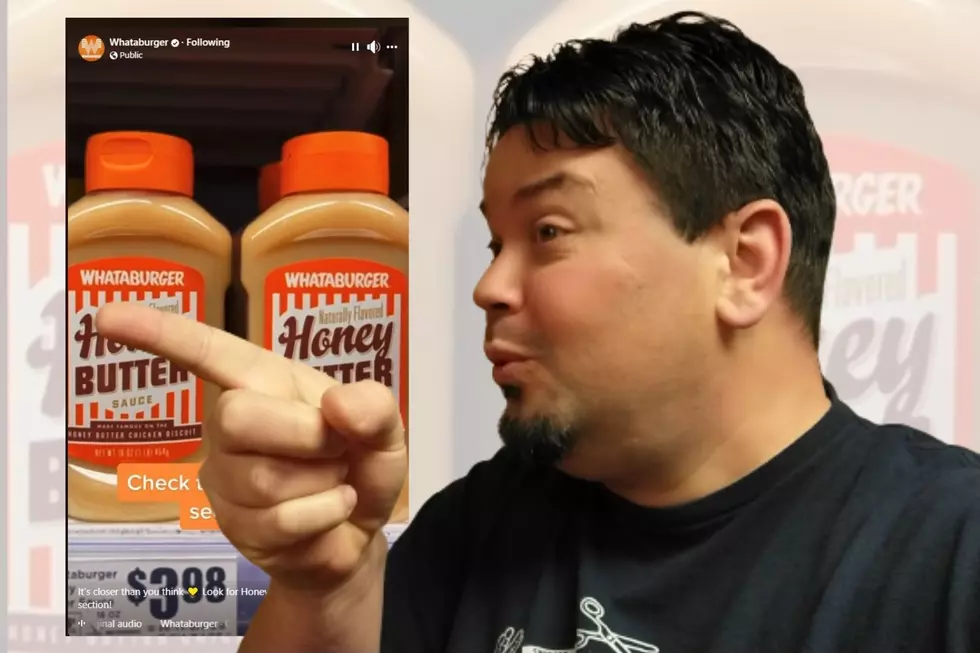 One of Whataburger's Favorite Sauces is Now Ready for Your Fridge
Whataburger via Facebook
There are not enough good things that I can say about Whataburger. I love them, plain and simple. Are there better burgers? Sure. But Whataburger is always a flavorful go to. Whataburger also has a great lineup of sauces that compliment their various burgers and sandwiches. At home, I always have a constant supply of Whataburger Ketchup and Jalapeno Ranch. The newest flavor that you can pick up now for home use is one that fans have been requesting for a while, Honey Butter.
Honey Butter Chicken Biscuit
For many, the Honey Butter Chicken Biscuit is their favorite Whataburger menu item. I enjoy their sausage egg and biscuit myself (bring back the Jalapeno Cheddar Biscuit, please) but that Honey Butter Chicken Biscuit is a nice change of pace from time to time. To now have that delicious Honey Butter available for use on our home concoctions is pretty exciting.
Whataburger Sandwich Hack
I did run across this Whataburger hack on TikTok the other day. She took the Honey BBQ Chicken Strip Sandwich and had them remove the Honey BBQ Sauce and add Honey Butter. She then dipped it in the Jalapeno Ranch. I have not tried this hack but I can only imagine that its pretty darn tasty.
My Personal Favs
I have taken the Whataburger Buffalo Sauce and used it to toss my homemade wings in. That is a treat that will need two wet naps. The Whataburger Creamy Pepper is great to dip chicken strips in or to use instead of mayonnaise. Oh, and if you haven't dipped your onion rings in the Jalapeno Ranch, you're missing out.
That brings Whataburger's ketchup and sauce line to ten:
Ketchup
Spicy Ketchup
Mustard
Honey Mustard
Creamy Pepper
Buttermilk Ranch
Jalapeno Ranch
Honey BBQ
Buffalo Sauce
and now Honey Butter
As the video shows, you won't find it next to the other sauces on the shelf, you'll have to head over to the refrigerated section near the butter to pick up a bottle.
Enjoy my friends, enjoy.
East Texans Who Have Played in the Super Bowl
It's one thing to make it to the NFL. It's another to actually make it all the way to the championship game. These East Texans have done just that with their team.
Goodwill in East Texas Will Not Accept These 24 Donations
Goodwill is a great place to donate some items you don't need anymore. However, there are things that they will not accept.
2023 Hurricane Storm Names
The 2023 hurricane season begins on June 1 and ends November 30.