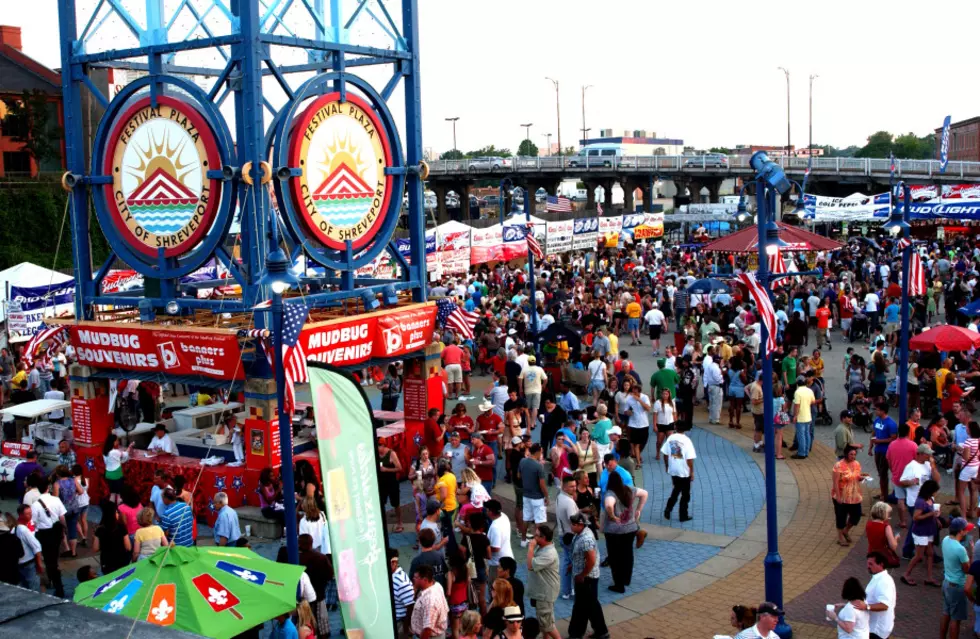 Red River Revel Officially Cancelled
TSM
One of downtown Shreveport's premier festivals has been cancelled for 2020.
COVID-19 has taken out another Shreveport-favorite, as the Red River Revel has officially been cancelled and postponed to 2021. The event was originally scheduled for October 3rd-11th at downtown's festival plaza.
The Red River Revel has been going strong for 45 years, and to my knowledge, the annual event has never been cancelled before. Personally, the Revel is one of my favorite events of the year, one that both my kids and myself look forward to every year.
I don't know about you guys, but I can't wait until the day comes where COVID-closures and cancellations are a thing of the past.
This news comes several weeks after the cancellation of another premier event in downtown Shreveport, that being Mudbug Madness.
The press release shared by the festival today stated the following:
We have spent the past few months investigating options and investing efforts into alternatives for festival modification and options, and we believe that the safety and health of our vendors, guests, and the entire community are more important than holding the annual event.
They also announced they are still considering, "virtual opportunities", and that they will keep the community updated if anything becomes scheduled for later this year.
Check out the entire announcement below.
We are sad to have to report that one of our very favorite downtown festivals is deciding that 2020 cannot be navigated safely due to COVID-19. This just gives us MORE reason to look forward to 2021!

Posted by Shreveport DDA on Thursday, July 16, 2020