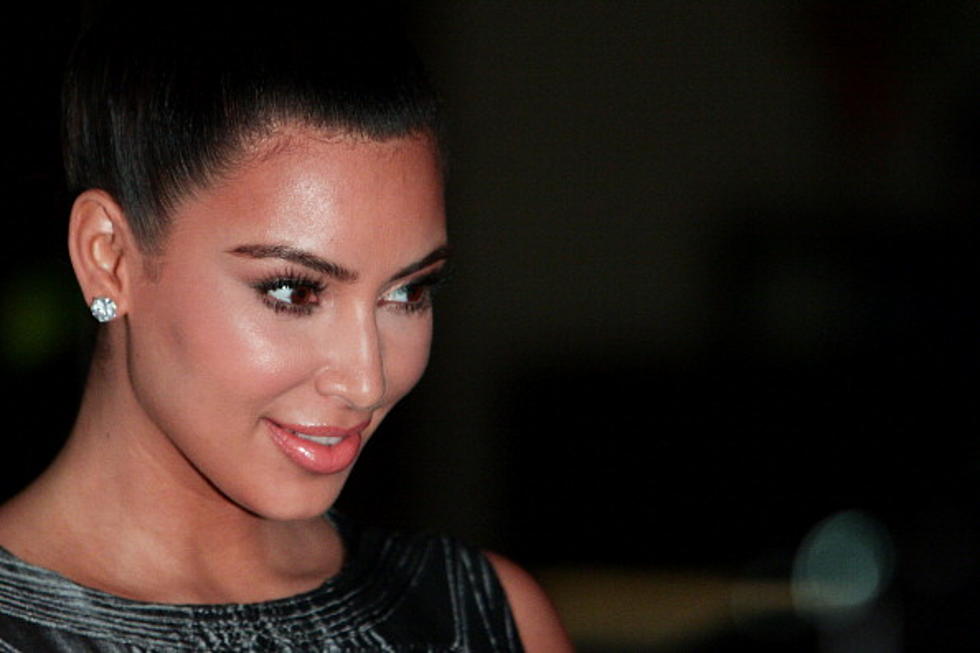 Riddle: What's Kim Kardashian's Favorite Color?
Lisa Maree Williams, Getty Images
Like, orange of course! Spotted frolicking about on Miami Beach: the Tropicana Orange…wait that's just Kim K.  Hey girl, not even the bright Miami sunrise can cover up your botched fake tan.  Earlier this month, Miss Kardashian was seen rising out of the depths of the ocean to take a leisurely, early morning stroll with her best friend, Jonathan Cheban.
Wearing a skimpy, pink bikini and hardly any makeup on her face—the "Keeping Up With the Kardashians" star was in rare form.  From the looks of her tawny curves, however, it was evident that she had just had a fresh application of fake tan.
She must not have had time for a real bake session, what with Kanye whisking her away to Venice to celebrate her 32nd birthday (hey girl… ur getting old).  We must applaud KimK for donning her bikini and heading out BEFORE the masses arose—she must have been nervous about that extra TWENTY pounds she's gained since shacking up with Kanye.
Kim is quoted saying, "I think everyone goes up and down in whatever that comfortable love relationship phase is where you like to eat out, but now it's time to get it together again."  First of all, I'm still checking the grammar on that sentence… and secondly—oh, so it's ok when you get fat, but when it happens to me, everyone starts to hide their lunches!?
Anyway, hey girl, don't be sad—Kanye's just fattening you up like he likes you.  After all, it is almost Thanksgiving…