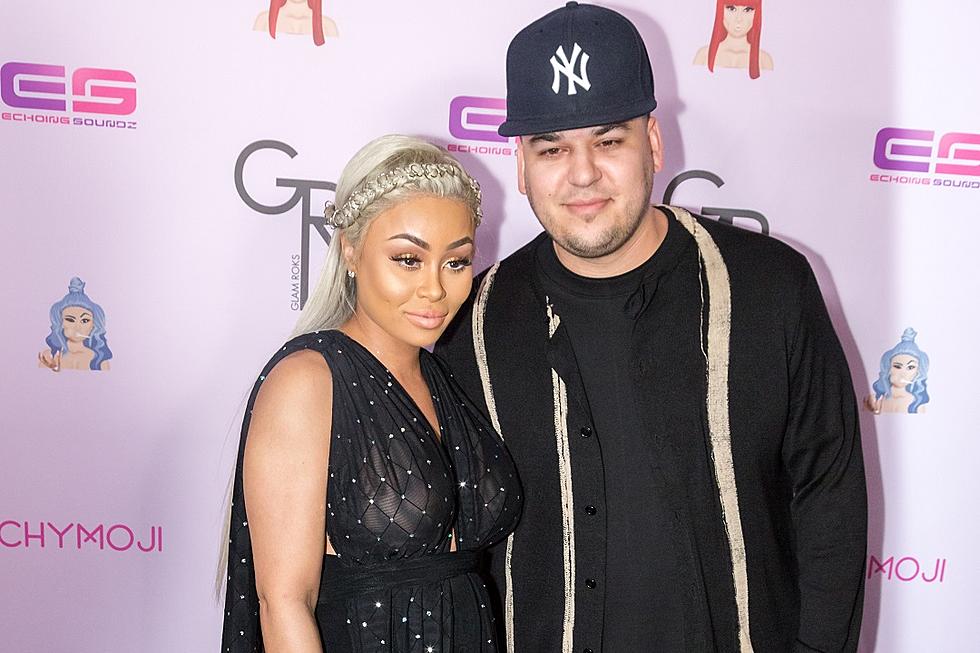 'Rob & Chyna' Has Been Renewed For Season 2
Greg Doherty, Getty Images
Rob Kardashian and Blac Chyna's reality show Rob & Chyna -- meant to document their relationship and the birth of their daughter Dream -- has been renewed for Season 2.
Blac & Chyna's Septemer 11 premiere episode is reportedly "cable's most-watched unscripted launch of 2016 among adults 18-34, women 18-34 and women 18-49 according to E! and Nielsen stats," reports Deadline.
Jeff Olde, the EVP of Programming & Development for E!, commented on the series renewal, saying, "Rob and Chyna's romance struck such a chord with our viewers, who were engaged in their story even before we started filming the first season. We are excited to share the next chapter of their story."
News of Rob & Chyna's forthcoming Season 2 comes days after producer Ryan Seacrest commented cryptically on the future of the reality show, refusing to confirm whether the show would begin production on another season run.
"I don't know that we have announced [season two] yet, but we have had incredible success with the first season," the former American Idol host said in an interview with Entertainment Tonight. "I mean, we were all very excited to see how many people were tuned in and watching the show."
E! will air Rob & Chyna's forthcoming eight-episode Season 2 in 2017.
Who Is Blac Chyna? Meet the Video Vixen Turned Reality TV Queen