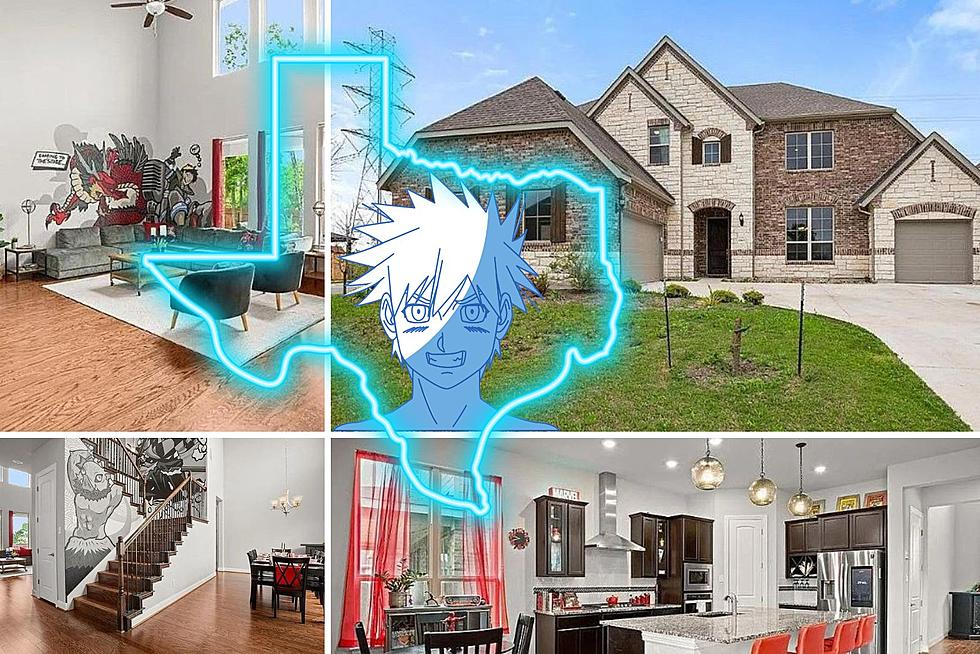 See Inside This Fascinating Austin, Texas Anime Mural House
https://www.zillow.com/homedetails/17413-Chino-Ln-Pflugerville-TX-78660/2076530610_zpid/canva
This house is more than meets the eye
It would be a shame to paint over these murals
The outside gives no hint of the massive artwork inside
If you were driving by this home in Pflugerville, Texas you wouldn't even give it a second glance. Now that it is for sale we can get a glimpse of the amazing murals on the inside.
If you are into wall murals you can imagine just how costly it would be to have these walls painted up with superheroes and Japanese anime. There are at least 9 that we can see in the photos provided in the listing.
It's a nice home, but just like having a pool these murals cater to a very specific buyer. Even if you are a fan of these specific shows, your significant other might not be too big on all the art.
Custom Home With Soaring Murals In Pflugerville, Texas 
This property serves as a great calling card for Laced and Found out of Austin. The murals were created by the husband and wife graffiti team.
They painted all of the murals that you see in the photos. If you can't identify them all here is a list.
Jujitsu Kaisen
Afro Samurai
Demon Slayer
Tokyo Ghoul
My Hero Academia
Miles Morales
Fire Force
The over 4,000 square foot home has its own movie theater, so you can watch all of your favorite anime on the big screen. The property backs up to a bluebonnet field perfect for your next hike. Let's go inside.
Texas Home For Sale Is A Monument To Anime Fandom With Amazing Murals
The inside of this Pflugerville, Texas home is bursting with art, personality, and fun. In fact, it serves as a monument to fandom, specifically to some of the most popular animes today.
Look: Top 10 Places To Live In Texas, See Where Your City Ranks
The annual
US News & World Report
study lists the top 10 places to live in Texas, and their overall rank in the USA.