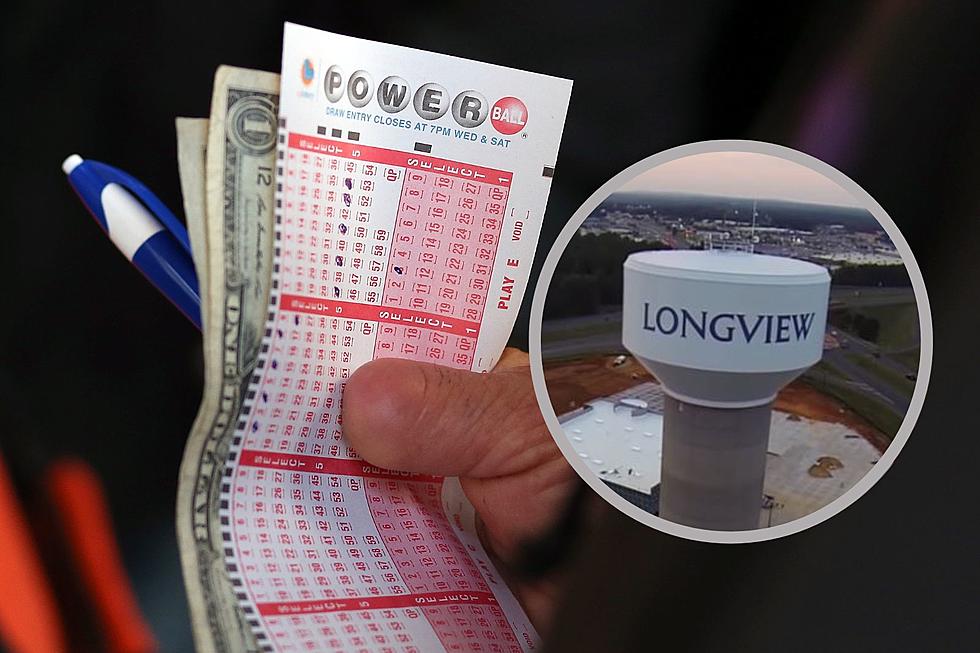 Somebody In Longview, TX Won A $1 Million Powerball Prize
Canva
The Texas Lottery Announced That Another East Texan Has Won Big Playing One Of Their Games.
We just recently told you that someone in Flint, Texas came forward to claim a $1 Million Dollar prize in a Texas Lottery scratch off game and here we are not even two full weeks later telling you that East Texas has another NEW millionaire living amongst us.
 A Longview resident claimed a Powerball prize worth $1 million for the drawing on March 1.
The object of the game as you know is to win the Grand Prize by matching five numbers from a field of 69 numbers and one Powerball number from a field of 26 numbers. The second-tier winning ticket claimed by the winner in Longview matched all five of the white ball numbers drawn (2-9-28-36-53), but not the red Powerball number (4). Imagine being ONE Number away from winning TENS of MILLIONS but I'm quite sure getting just ONE of those M's will suffice.
The ticket was purchased at Penny's Food and Fuel 3 In Longview.
Congrats also goes out to the retailer that sold the winning ticket Penny's Food & Fuel #3 located at 2001 N. Eastman Road. Retailers that sell winning tickets also receive a bonus from the Texas Lottery so I'm sure they're super excited for the winner as well!
And once again, the claimant elected to remain anonymous and do you really blame them? Enjoy the winning and new money whoever you are and if you're feeling generous, don't hesitate to reach out!
18 Chain Restaurants That Are Slowly Disappearing
We all grew up loving these restaurants, but they are slowing disappearing right in front of our eyes.
10 Trashiest Cities in Texas
We all want to know. Here is a look at the 10 trashiest cities in the state of Texas.
Deion Sanders Owned The Largest Home In Texas, How Big Was It?
The home at 1280 N. Preston Rd. in Prosper was last listed on Zillow in 2019 for $14,500,000.00. It is not currently on the market, but scrolling through the pics below, you can get an idea of how Deion Sanders liked to live when he was in Dallas.