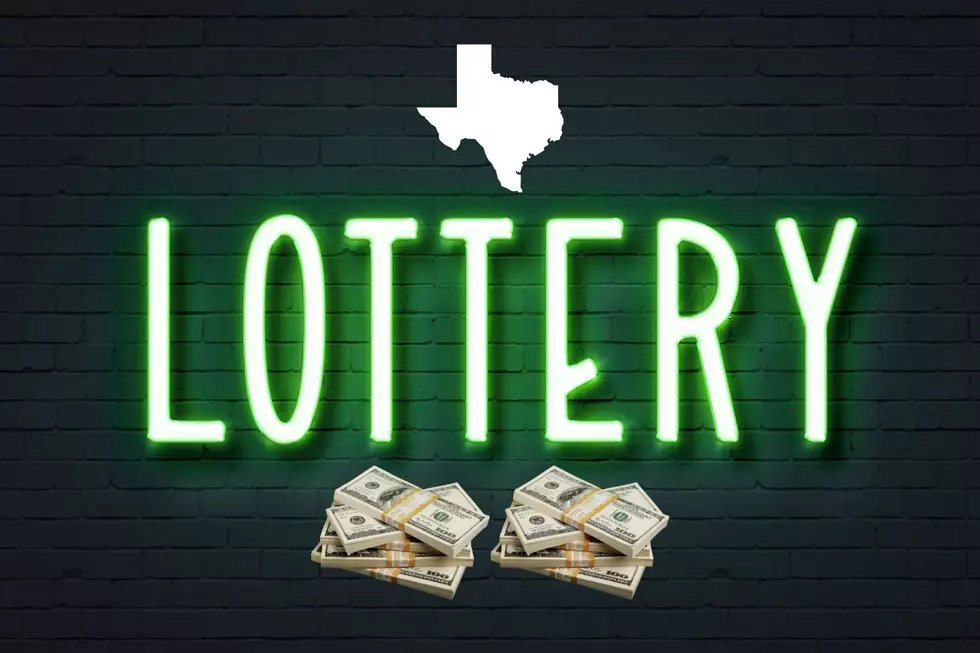 Somebody In Marshall, TX Won A Million Bucks From The Texas Lottery
Canva
There's A New Millionaire In East Texas Thanks To The Texas Lottery!
I'm sure you get annoyed when you're at the gas station and you see someone take their sweet time holding up the line as they attempt to choose the right "scratch off" ticket to buy. You may have been that "annoyed" customer recently but you should know that the person you were probably waiting on is now a MILLIONAIRE.
The Texas Lottery Shared Details On The Latest Big Win.
According to a press release from the Texas Lottery,  a Marshall resident claimed a top prize winning ticket worth $1 million in the Texas Lottery scratch ticket game VIP Club.
This was the second of four top prizes worth $1 million to be claimed in this game. VIP Club offers more than $192 million in total prizes. Overall odds of winning any prize of $50 or more in the game are one in 5.01. There are approximately 8,544,000 tickets in VIP Club.
Where Was The Winning Ticket Purchased?
The ticket was purchased at Food Fast #1020, located at 204 E. Pinecrest Drive, in Marshall (Its no longer a CEFCO). When a person wins big on a Lottery ticket, the owners and operators of the location that sold the ticket also will receive a bonus from the Lottery so there's more than one winner here.
Also, the winner chose to stay anonymous as to avoid any new "cousins" and folks looking for a handout. Congratulations to you WHOEVER you are and enjoy the winnings and below you'll find some things that you could spend some of your new money on like a TOWN for sale....
Deserted Texas Town For Sale For $100,000
Lobo, Texas was abandoned in the 90's and after some folks tried to revive it, they're putting the entire town up for sale for a reasonably low price.
Live Like A Pirate Inside This Texas Home For Sale
Themed after a popular Disney movie (we'll let you guess which one), this home just hit the market in Plano for $650K.
The Most Expensive Home For Sale In Texas (2023)
The $60 million Crespi Estate is now the most expensive home in Texas.