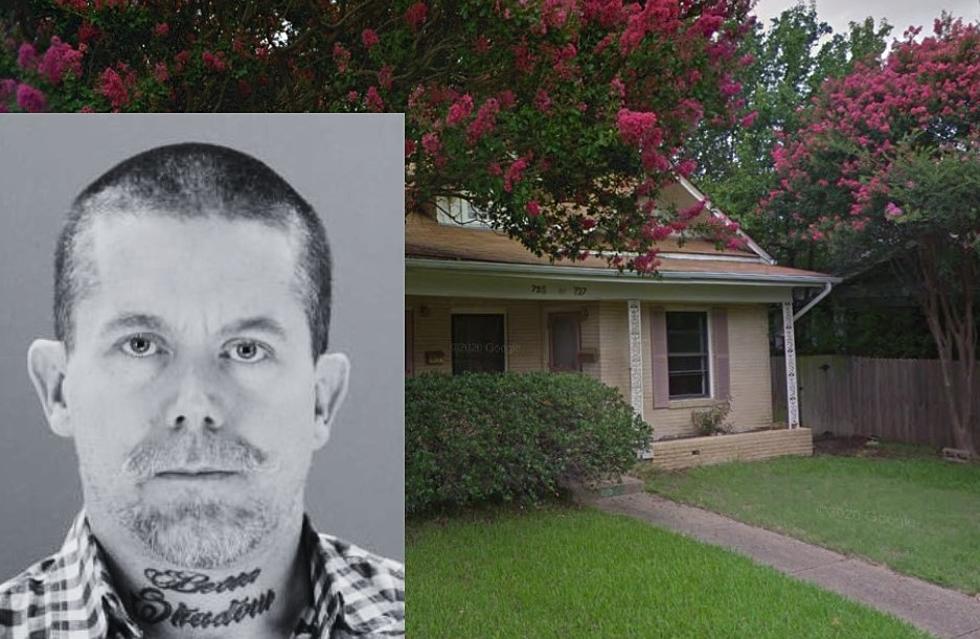 Terrible Tenant: Meet The Texas Man Who Buried Landlord In Concrete & Sold The House
Dallas County mugshot/ google maps, with edits
You've probably had a loathsome landlord if you've rented enough properties. You know the type- won't fix a dang thing, paints over outlets and spiders, and has never refunded a deposit in their entire lifetime. You may have wanted to throttle that person.
What is far less likely is a kindly landlord- that allows you to stay on the property rent-free, and even lets you borrow their SUV. That was the type of landlord Ronald Shumway was to Christopher Colbert. And if Colbert ever needed anything, Shumway was right there- he lived in the adjacent duplex.
Despite being arguably the best landlord ever, Colbert did strangle Shumway to death. Was it self-defense or pure greed? I'll let you decide.
In 2015, Colbert claims that he and Shumway had a drunken argument.
 As the argument escalated, Colbert said, he feared for his life, believing that Shumway would tie him up and kill him. The two began choking one another and Colbert killed Shumway. It was, Colbert says, self defense, but DPD says evidence found at the house points to Colbert having tied Shumway up before he killed him.
What happened next certainly doesn't look like the actions of an innocent man. Colbert went to an Oak Cliff Walmart and purchased concrete, which he used to entomb the body of Shumway in the backyard. Colbert then forged documents and impersonated Shumway to sell the house for $109,000. He then used Colbert's debit card to retrieve the money out of his bank account and headed to California. Colbert even went so far as to post on Shumway's Facebook account that he has moved to Austin to be with his "dream man."
The investor who bought the property was in for a rather nasty surprise, as he "found Shumway's decomposing body, hands, and feet bound with neckties, under a slab of concrete."
Shumway would be caught in Los Angeles and extradited to Texas, where he received 25 years for Shumway's murder, 20 years for tampering with a government document, and 20 years for "securing execution of a document by deception."
It's hard not to resent the man who killed the world's nicest landlord, even if it was in "self-defense." I'm skeptical at best, especially considering that Colbert (perhaps very intelligently) pleaded guilty to murdering Shumway. A jury in Texas might have put him away for life- or even put him to death.
$215,500 in Combined Reward Money Offered for These 46 Texas Fugitives
Men with warrants in Lufkin and Henderson County are among the 46 fugitives wanted by Texas Department of Public Safety.
Top Reasons for Divorce in Texas
These are the top 10 reasons that seem to push couples toward divorce in the state of Texas
LOOK: These Are the Most Valuable Crops Grown in Texas
Stacker
compiled a list of the most valuable crops produced in Texas using data from the U.S. Department of Agriculture.