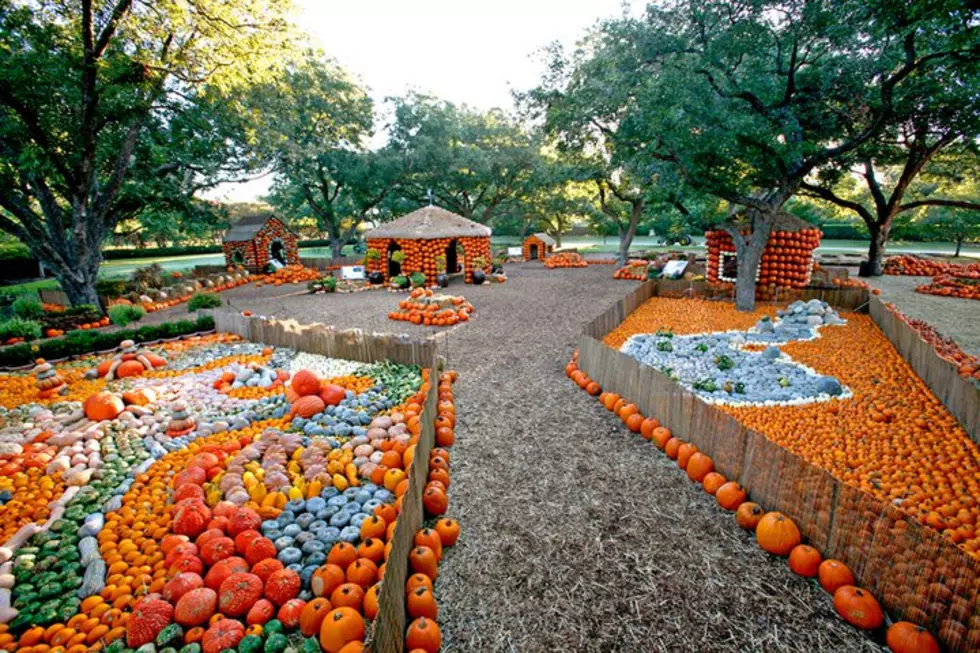 Texas Attraction Uses Over 100,000 Gourds to Create Breathtaking Pumpkin Paradise
Dallas Arboretum and Botanical Garden/Facebook
Fall is upon us which means everybody will be breaking out the pumpkin spice and looking for fall festivals and pumpkin patches. Well, if it's pumpkins you are looking for, it's pumpkins galore at the Dallas Arboretum and Botanical Garden. When I say "pumpkins galore", I'm talking over 100,000 of those bad boys.
Each year, the Dallas Arboretum and Botanical Garden have 'Autumn at the Arboretum'. They basically take a ton of pumpkins, gourds, and squash and transform the already breathtaking garden into a pumpkin paradise.
The 17th annual Autumn at the Arboretum, presented by Reliant, is upon us and we are excited to once again share 100,000 pumpkins, gourds and squash, hailing from THE pumpkin capital of Texas, Floydada, throughout the garden. This year's theme 'A Fall Fairy Tale' features the return of Cinderella's Carriage, along with themed pumpkin houses that make up the acclaimed Pumpkin Village, and of course, a maze for younger visitors. Other gourd-eous displays reimagine classic tales of Jack & The Beanstalk, The Three Little Pigs, The Sword in the Stone, and One Thousand and One Nights. (Dallas Arboretum and Botanical Garden)
Man, that's a lot of pumpkins!
Can you imagine that many pumpkins in one place? Well, actually you don't have to imagine because I have a ton of pictures for you to look at.
LOOK: Check Out This Pumpkin Paradise in Texas
Pretty sweet, right? If you want to check out the pumpkin paradise in person, you can do so from September 17th through October 31st. Get more info on the Dallas Arboretum and Botanical Garden Facebook page.
LOOK: Dinosaur Valley State Park