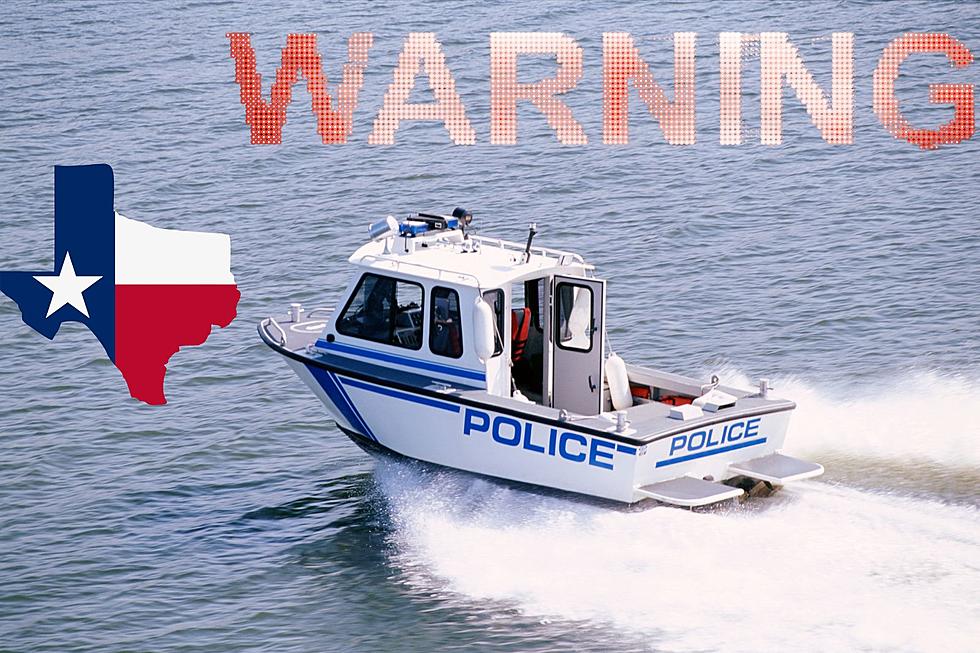 Popular Texas Lake Is Turning 50, And Is State's Deadliest
Canva
The deadliest lake in Texas is turning 50 this year, and it still remains one of the most popular lakes to visit. There is nothing my family loves more than enjoying time on the lakes here in the Killeen-Temple area, but we always make sure to be extra careful when spending the day on the water.
Water recreation is one of the best activities you can enjoy in Texas. With lakes that never freeze, we can be on the water all 365 days each year. Even if watercraft aren't your thing, there are always good beaches, and of course fishing, which you have options to do without a license.
The most common cause of death is accidental drowning. Most of the time that is accompanied by alcohol.
How do you stay safe when visiting the deadliest lake in Texas?
There are three very important steps when spending time around and on the water.
Always be aware of your surroundings. Even when you are wading in shallow areas, more than just the water can be a danger. There are poisonous snakes and American Alligators in many of our eastern waterways including Texas's deadliest lake.
Always have a buddy. You should never swim or venture into waterways by yourself.
Wear a life preserver. I recommend ski vests because they are less bulky, and restrictive. Your mobility limitations are minimal, and you always have the safety net in case something goes wrong.
So, what is the deadliest lake in Texas?
That would be Lake Conroe that turns 50 years old this year. It had 26 deaths between 2010 and 2020 according to this article with A-Z Animals.
BEHOLD: These Are the Best Places for Camping In Texas
These are the most beautiful places for camping, glamping, and RV living it up in Texas.
What A Joy! These Are The Happiest Cities In The State Of Texas
You can find happy Texans everywhere, but where are the truly happiest?
7 Texas Stereotypes Every Non Texan Gets Wrong
These are the 7 things everyone gets wrong about Texans according to
MyHighPlains.com
.