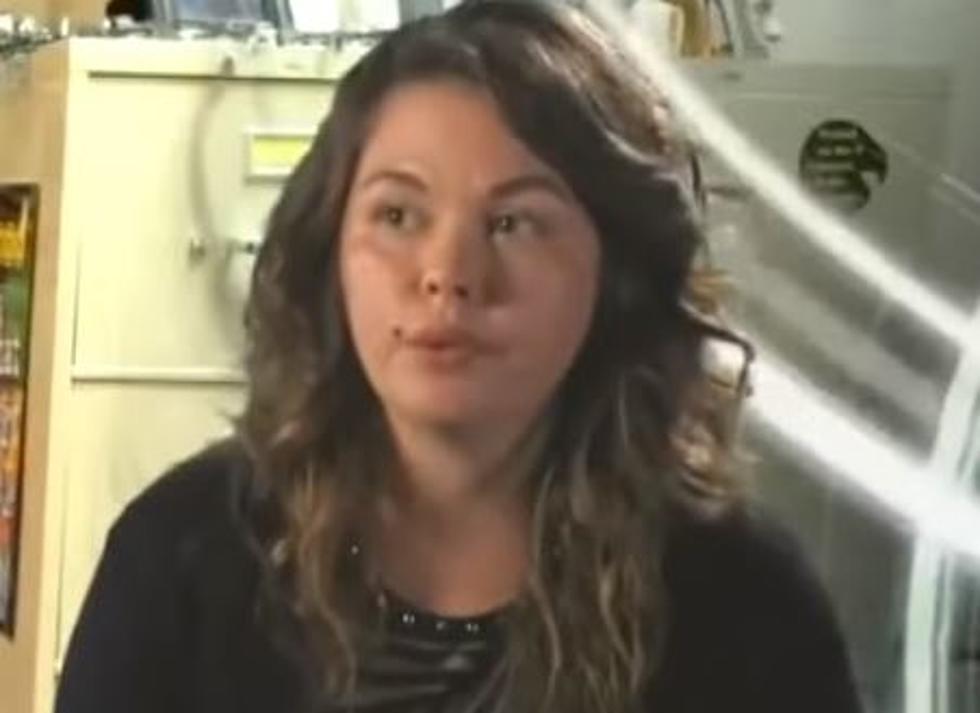 Texas Teacher Who Locked Kid In Trunk Has Her Day In Court
YouTube
It was one of the top stories of the week when a Texas teacher admitted that she locked her COVID-infected teenage son in the trunk of her car while she went to a testing site to prevent herself from catching it. The story made national headlines and a few days in hiding, she finally had her day in court.
WHAT HAPPENED??
According to multiple reports from WKRC and KPRC, Sarah Beam, a 10th grade English teacher at Cypress Falls High School, pulled into a COVID testing site and witnesses state that she told workers that her 13 year old son who had tested positive for COVID was locked in the TRUNK of her CAR. Court documents went on to say the witnesses asked Beam to open the trunk, which she did and they found the teen laying down unrestrained in the trunk. Police were called after the teen was removed who was thankfully unharmed. After an investigation, a warrant for her arrest for the charge of "Child Endangerment" issued.
Beam Made Her First Court Appearance This Week
On Thursday, (Jan. 13th) Beam appeared before a judge in the Harris County 230th District Court who did not deem the educator's 13-year-old son was in imminent danger so the judge declined to find probable cause in the case against the 41-year-old, whom the school district placed on administrative leave last week according to ABC13.
But Her Troubles May Not Be Over.

Even though the judge didn't find any probable cause, her case has not been dismissed. The court left the door open for the Harris County District Attorney's Office to see if there are any other circumstances to charge Beam. Prosecutors did not comment on their next moves in the case. For now, Beam is in the clear but the controversy over her decision continues.
18 Amazing Texas Resorts Less Than 5 Hours from Tyler, Texas
If you're looking for a staycation here is a look at 18 incredible resorts in Texas that are less than 5 hours driving distance from Tyler, Texas.
Here Are 8 Things To Do In Central Texas During The Winter Months
While we are in the beginning stages of winter 2022, some people may feel as if there aren't many activities to do while it's somewhat cold outside. You do know that there are tons of indoor places where you can have just as much fun as you would if it was 90 degrees outside, right?
But just where are they? I'll tell you: Right here in Central Texas!
Where's The Best Place in Tyler, TX to Watch the NFL Playoffs?
This year we're getting three days of Wildcard football with the addition of the Monday night game. We will now have two Wild Card games on Saturday, three on Sunday, and one on Monday.
Here's where Tyler-ites suggested taking in all the football action.