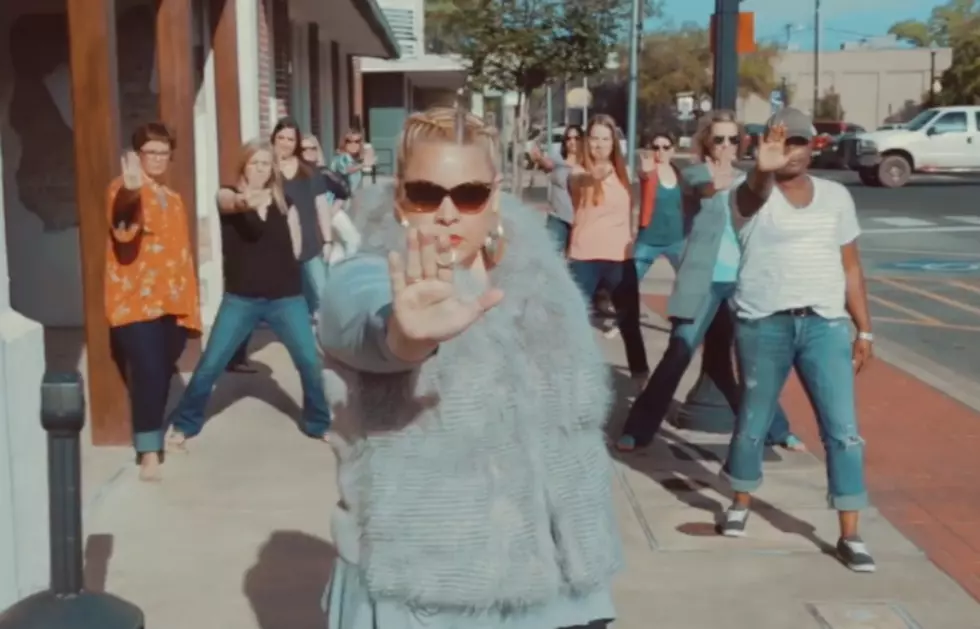 The First Time I Met Melissa Radke – The Most 'Extra' Mom In Lufkin
Mother's Day Parody of "No" by Meghan Trainor
Note: While we are acquaintances, I've only ever interacted with Melissa Radke twice. This is my outsider take on what she's all about, as well as my thoughts on the first episode of 'the Radkes'.
The first time I met Melissa Radke, I was running into the Brookshire Brothers on Frank Street and saw a camera crew filming this woman.
I thought if they were shooting a commercial, I should write an article about how cool it is to have serious production teams making ads in the town of Lufkin.
I introduced myself, but I didn't want to be a bother so I got out of their way and immediately started googling Melissa Radke.
I started finding these hilarious videos scattered around the internet of Radke singing parodies of popular songs. Each parody was about a different struggle with being a mom.
I did what I could to compile all her videos in one spot, but it wasn't easy. Timber Creek Church had some videos. Timber Creek had a channel called 'Lufkin First Assembly' that had some videos. The pastor's personal YouTube page had a few, and of course Brookshires had her commercials.
She has come to the radio station a few times to record spots for different businesses, but it was very obvious to everyone that met her ... Melissa Radke is goin' places.
I watched the first episode of 'the Radkes' on USA, and it was really cool to see a reality show based here in East Texas.
They did NOT shy away from heavy topics either. That's real life and you can't pretend these questions aren't popping up. It will be fun to see Melissa and David navigate the crazy waters of raising their preteen/teen kids, especially with how open, honest, and unique they explain the rough topics.
With the first episode being about "the talk" and a brisket challenge, I think the first episode should have been called "Birds, Bees, & BBQ Brisket," but "Melissa Explains It All" works too.
This family is entertaining and I think they're representing East Texans very well. I can't wait to see more.