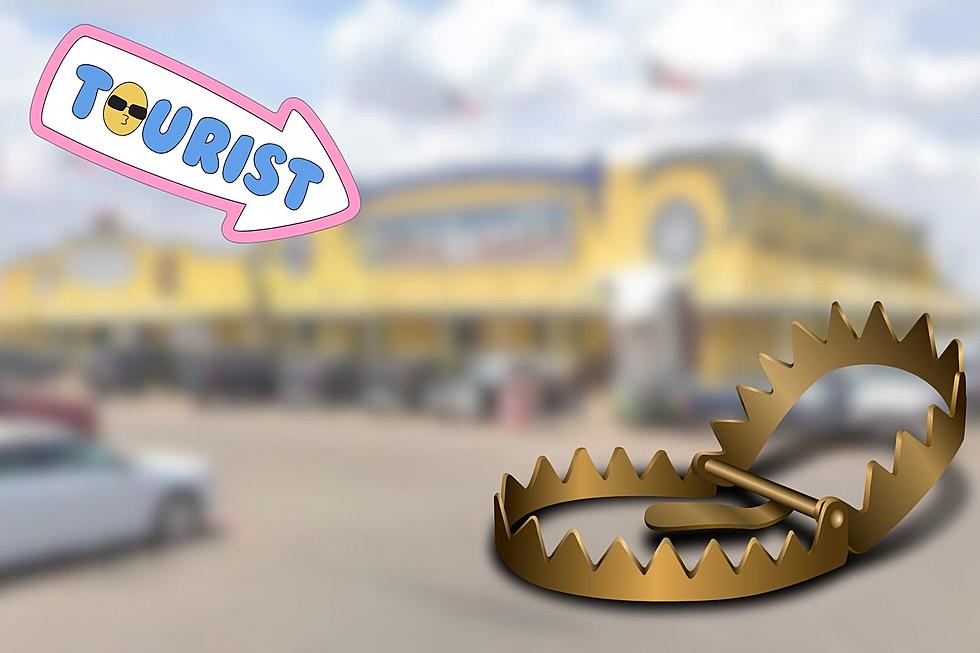 This Place is the WORST Tourist Trap in Texas
Google Maps, Canva
What's Would You Consider A "Tourist Trap"?
Lots of Texans, and those from other states, take road trips across or though the Lone Star State. Along the way, Tourist will be interested in stopping and seeing some of the sights and places across this huge state of ours.
But what places are REALLY WORTH stopping by and what places aren't? It depends on what your definition of a "tourist trap" is. My definition is "a place that a lot people HYPE up but its really not worth the time or trouble".
Now If You Ask ME What's The Biggest Tourist Trap In Texas, My Answer Is Simple....
YEAH I SAID IT! "We gotta stop at the Buc-ee's" so we can spend $1000 BUCKS on BEAVER stuff we don't need along with a tank of gas. Okay, I'm just kidding, Buc-ee's will probably be our ruling masters soon. Plus, they're expanding all over parts of the country so they're no longer a "tourist trap".
The Worst Tourist Trap In Texas Is....
According to Insider, who ranked the "worst tourist trap" in every state, Amarillo's The Big Texan was considered the "worst" in the Lone Star State.
Known around the world for its famous 72 oz. Steak Challenge, The Big Texan also has a hotel, gift shop and ranch but none of that matters to the folks at Insider who described it as "one big Texas cliche". I think that's the point though guys.
---
The Big Texan restaurant is crawling with so much Texas décor you may go into sensory overload. The food is also extremely mediocre, and many customers have complained on Yelp that the steak is tough and dry.

---
Sheesh! I've been through Amarillo plenty of times but I never stopped through The Big Texan but now I KIND OF WANT to go next time I pass through.
Enjoy this video of a man attempting to conquer their famous 72 oz. Challenge.
Each contestant has 1 hour to eat a baked potato, shrimp cocktail, salad, dinner roll and 72-ounces of top sirloin! If they complete the challenge, the entire meal is FREE. A failed attempt cost the challenger $72. If you think you could beat the challenge, then maybe this is a tourist trap worth buying into after all.
Road Trip Love: Take a Look at TEN of the Prettiest Little Towns in Texas
Ever find yourself staring out the window and wishing you could hop in the car and just drive away? Here are some ideas of where you might wanna go in Texas.
LOOK: These Are the Highest-Rated Free Things To Do in Texas, According to Tripadvisor
Popular Texas Road Trip Destinations To Louisiana
These are the most popular Texas cities on a road trip to Louisiana
EDIT: This was originally published June 2023.