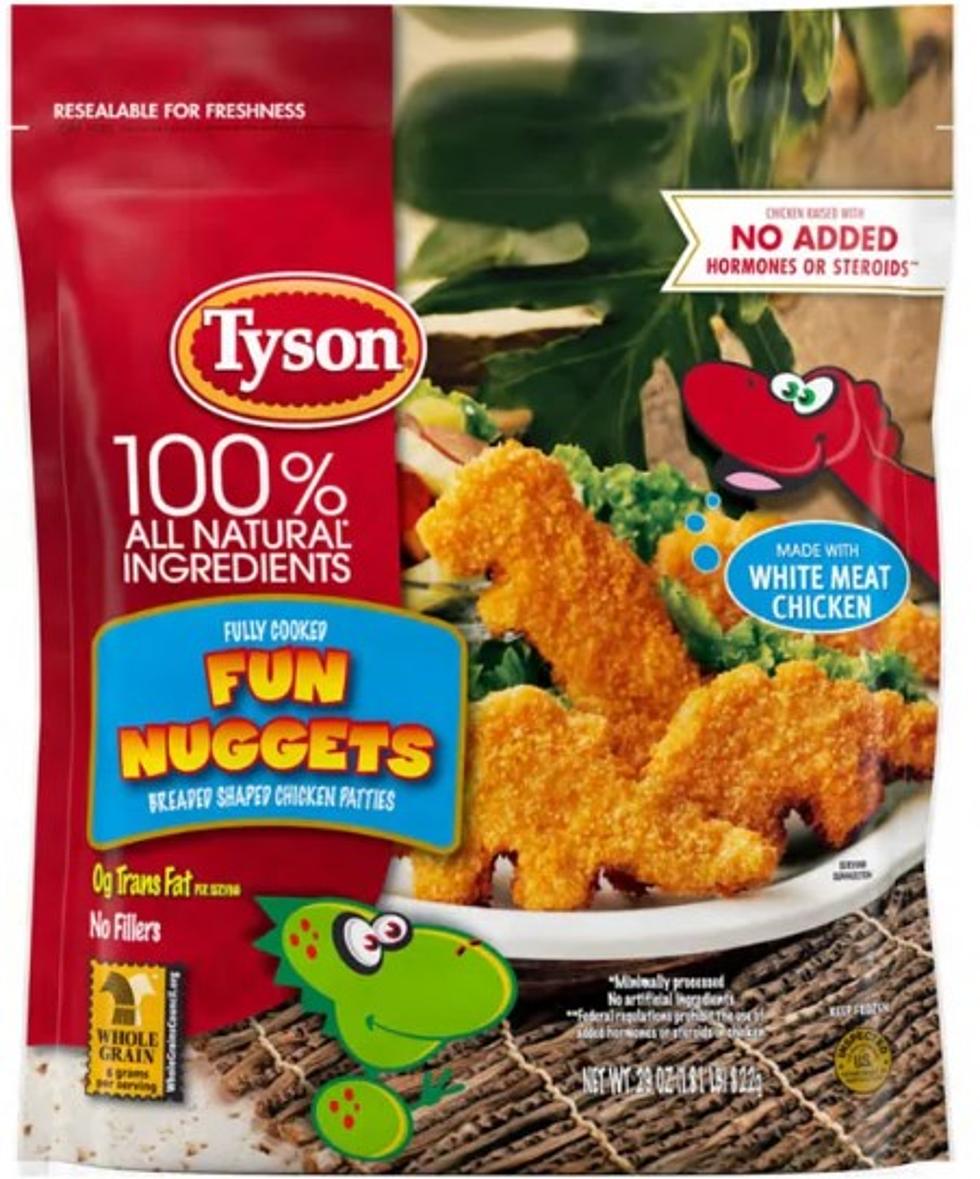 Tyson Chicken Nuggets Sold in U.S. Are Recalled
US Department of Agriculture
SHREVEPORT, LA - Check your freezer for some frozen chick nuggets. Tyson Foods is recalling about 30,000 pounds of its dinosaur shaped chicken nuggets after some consumers reported finding small metal pieces in the pieces of chicken.
This recall includes the 29-ounce plastic bag packages containing frozen, "fully cooked fun nuggets breaded shaped chicken patties." These patties are shaped like dinosaurs.
These bags of chicken have a "best if used by date" of September 4, 2024, and were sold in Alabama, California, Illinois, Kentucky, Michigan, Ohio, Tennessee, Virginia and Wisconsin.
The USDA reports there has been "one minor oral injury" associated with consumption of the nuggets. There is some concern some folks might have these bags of chicken in freezers and you are urged to throw them out or return the product to the store where you bought it.
Tyson advises purchasers and consumers of recalled nuggets to cut the UPC and date code from the packaging and call or text 1-855-382-3101.
Tyson, which is based in Arkansas is the world's second-largest processor of chicken.
What Are Healthiest and Least Healthy Parishes in Louisiana
Here's the list of the top 10 and bottom 10 healthy parishes in Louisiana.