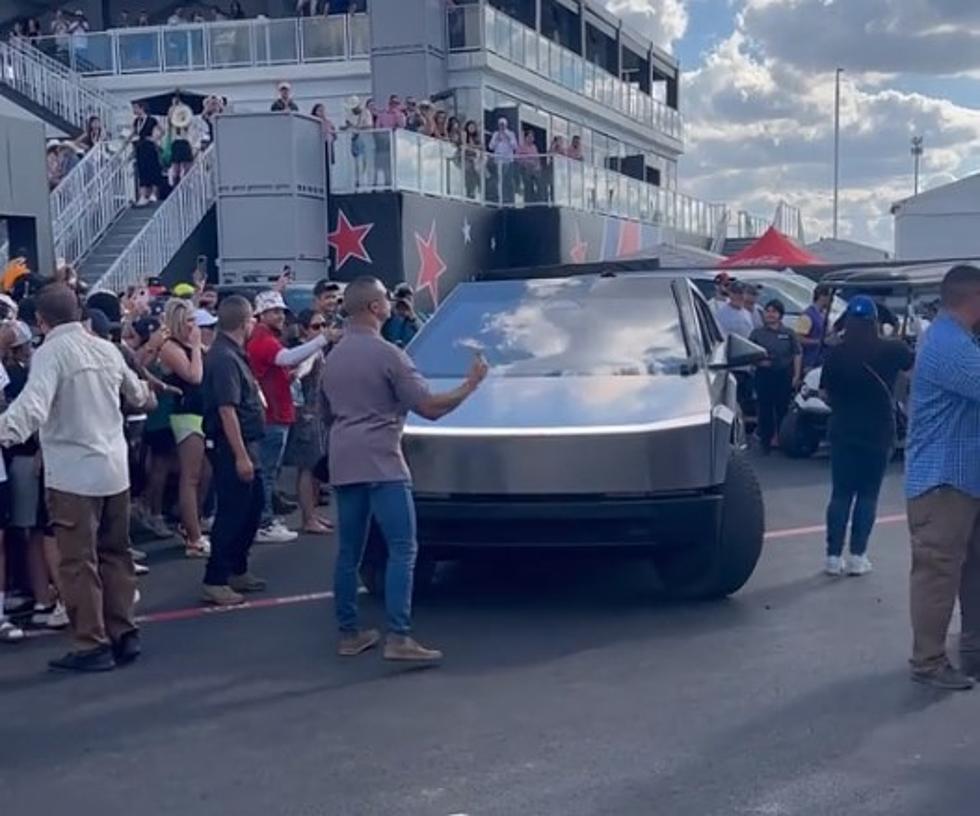 [WATCH] Elon Musk Spotted in Wild Tesla Cybertruck in Austin
TikTok @aroonmelane
Elon Musk made an appearance at the Formula 1 Lenovo U.S. Grand Prix in Austin, Texas yesterday, October 22nd, 2023, in a Tesla Cybertruck. The new trucks are being produced there in Austin and potential buyers can expect deliveries to begin in November.
Musk believes the Tesla Cybertruck could possibly be their "best product ever" according to the Austin American Statesman.
After scoping it out, it's kind of hard to understand why it's called a "truck" at all. It definitely doesn't look like any I've ever seen before. The Tesla website says that the new Cybertruck has "Better utility than a truck with more performance than a sports car." Kelly Blue book expects the Cybertruck to be valued at around $50,000 brand-new, but if you attempt to order one on the website, you're only allowed to place a $100 deposit. They haven't released any information on the actual price yet. So far, Tesla fans still don't know exactly what they are buying, but it doesn't seem to be stopping anyone from putting down a little cash upfront.
If you're buying a Tesla, $100 dollars down probably doesn't mean a whole lot to you...
Check it out below:
What do you think of the new Tesla Cybertruck? Would you buy one? If you're on the list to grab a new one, I'd love to hear from you. Feel free to email me at Chrissy.Covington@townsquaremedia.com to share any insight you may have into the buying process. I'm very curious about this mysterious new truck...
Keep scrolling for more interesting Texas-based content below...
4 Luxurious Texas Airbnb Mansions To Rent With Your Pals
These are sick. Who wants to go?
Gallery Credit: Chrissy
Outstanding Art Deco Estate Is An Architectural Marvel For Sale In Texas
A beautiful Art Deco-styled home in Lubbock, Texas.
Gallery Credit: Renee Raven
8 Tasty Texas Treats to Give to Friends That Live Far Away
Delicious things to give your pals that are missing out on Texas staples.
Gallery Credit: Chrissy