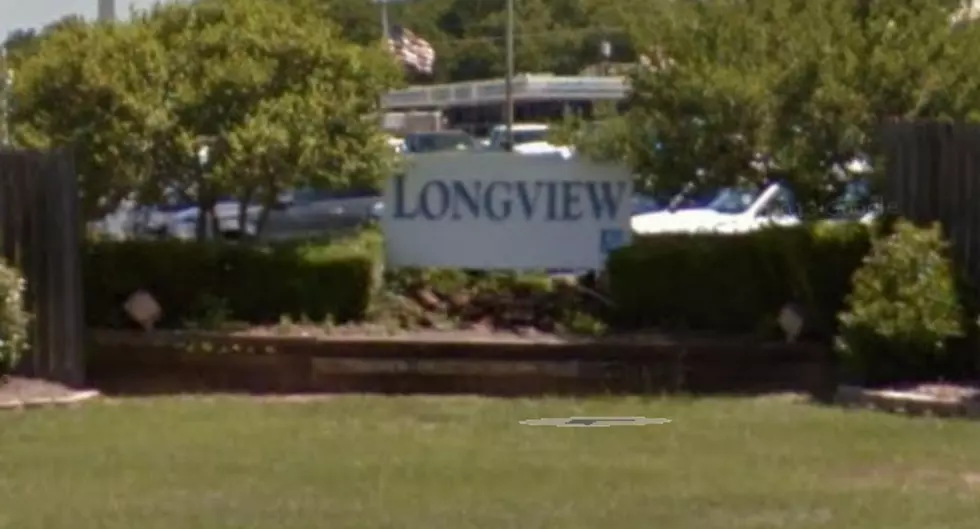 You Know You Grew Up in Longview If…
Google
In fact, let's start there. If you grew up in Longview, then you are familiar with the nick-names. The 'L,' and the 'View,' are the two I recall from my days of 'looping.'

That term, by the way, refers to driving up and down a specific stretch of Loop 281, with your windows down and flirting with other teenagers and young adults.
When I practiced this rite of passage, you started at the 'Old Walmart' and travelled east to Judson Road where you would pull a U-Turn and head back to where you started. Along the way, you would stop at red lights, and flirt with the next car or race them off the line, in hopes of not getting an excessive acceleration ticket from the 'po-po.'
The 'Old Walmart' is now a storage facility, in case you were wondering. That shopping center was once also home to a Showbiz Pizza. How many of you knew that?
What is there to do on the weekend in Longview? Not much. You're either going out to eat, to the movies, or going out to eat. Once you're 18, you might go to the club, but then you're stuck with magic marker on your hand.
An SFA Student, published a blog with 11 Things Only People From Longview Understand, to which one guy commented on Facebook his own top 11:
"#1 Pizza King is King
#2 Papacitas is better than El Som (the butter hot sauce is a one hitter quitter!)
#3 Buther Shop has best burgers and dessert
#4 Fishermans Market is amazing
#5 Daquari Express is only in Longview (my dallas friends love it)
#6 McCann St used to have .25 tacos
#7 Leon's has awesome steak!
#8 Brian and Scotts have best sno-cones
#9 there was once a place called The Rusty Nail!
#10 Bodacious is lights out
#11 King George used to play at little place called The Reo Palm Isle! "
Longview is home to a lot of restaurants, and some really good ones. Why eat pizza from a chain restaurant when you can have Pizza King? Seriously good pizza, even if it's not in the growing part of town.
Daiquiri Express is also like a rite of passage. Once your 21, or maybe before if ran with 'that crowd,' you pile in the truck and drive through to purchase a fruity slushy with alcohol. This is not an urban legend. The place does exist.
Finally, you grew up in Longview when you know someone who knows Matthew McConaughey. You can't leave him out. He's an Oscar winner, and a graduate of Longview High School. Also, his high school english teacher was my senior english teacher, thanks Mrs. Yates. That's a true story. In fact, here's Matthew talking about his teen years in Longview on Lopez Tonight.
Ok, so you grew up in Longview, what did I miss?