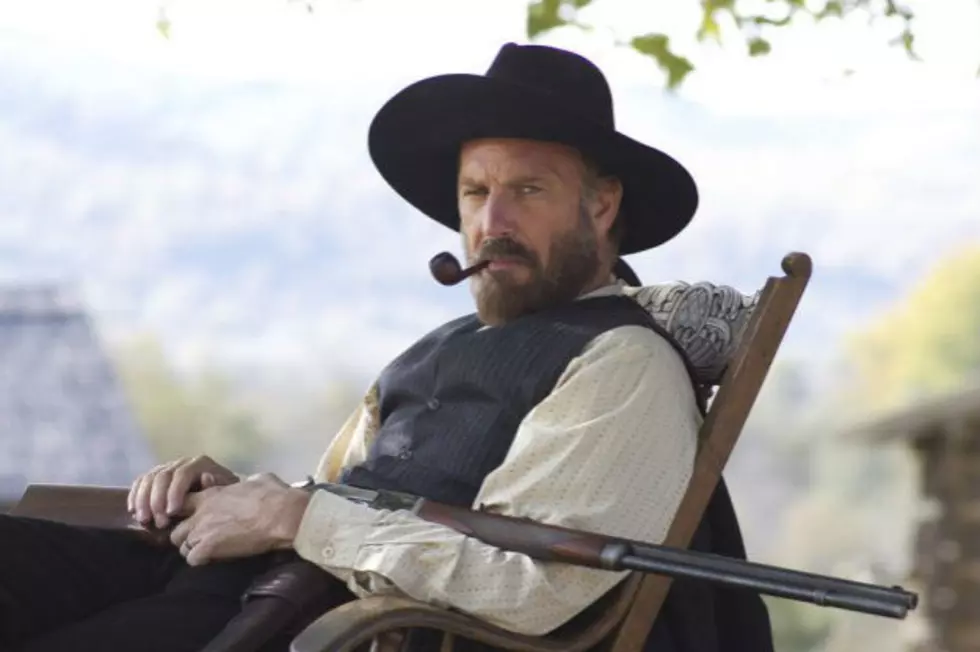 2012 Emmy Awards: Kevin Costner Wins Outstanding Miniseries Lead for 'Hatfields & McCoys'
The History Channel
'Hatfields & McCoys,' The History Channel's three-part, six-hour mini-series dramatizing one of the most famous blood feuds in American history, may not have taken home the 2012 Emmy Award for Outstanding Miniseries or Movie, but it can boast having the best lead actor in that category.
Kevin Costner, who portrayed Anse "Devil" Hatfield, took home the Emmy for Outstanding Lead Actor in a Miniseries. And if you didn't see his performance... well, as he said during his acceptance speech, "Thank god for TV reruns." The other nominees included Woody Harrelson ('Game Change), Clive Owen ('Hemingway & Gellhorn') Benedict Cumberbatch ('Sherlock: A Scandal In Belgravia [Masterpiece]), Idris Elba ('Luther') and Costner's costar Bill Paxton, who portrayed his nemesis Randall McCoy in 'Hatfields & McCoys.'
'Hatfields & McCoys'' other win in the miniseries category came when Tom Berenger won for Outstanding Supporting Actor. For the other subcategories, 'Game Change' scored for Outstanding Miniseries, and Lead Actress in a Miniseries for Julianne Moore's performance as Sarah Palin; and Jessica Lange won Outstanding Supporting Actress for 'American Horror Story.'
Kevin Costner's next big feature will be in Zack Snyder's upcoming Superman reboot, 'Man of Steel,' where the Oscar winner will play Clark Kent's Earth-bound father.