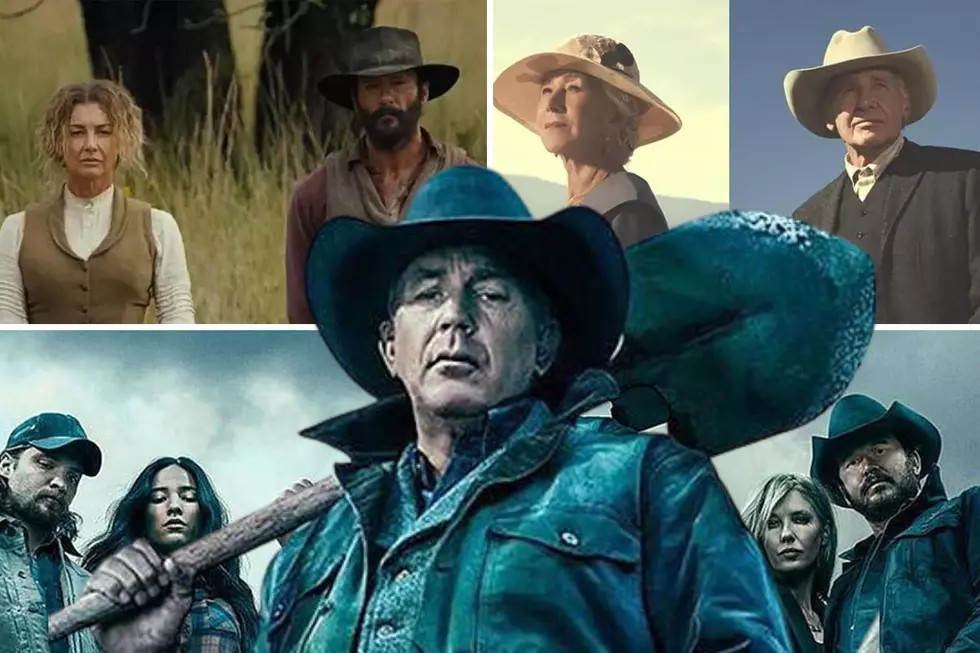 Wanna Join the 'Yellowstone' Universe? Here's an Open Casting Call Nearby
Paramount
Do you have an 1800s-era handlebar mustache? Do you not get annoyed when someone makes you wear a bonnet for 12 hours straight? If so, you might be perfect to join the "Yellowstone" universe, and wouldn't you know it, they're currently casting in Fort Worth, TX.
So, this is actually pretty cool. If you are between the ages of 16 and 50, this is your chance to be a part of one of televisions biggest shows.
Bass Reeves - (an 1883 Origin Story) - is now casting for Union and Confederate soldiers. We are having fittings this week, next week and the following - to film the last week in January. If you are 16-50 years old and available in Fort Worth, Glen Rose and Weatherford, TX - email us or let us know your availability on MCF! This will be a FUN project! Pay for filming is $150 for 12 hours. The best way to apply is to create a profile on mycastingfile.com. It's the best way to keep up with what we're casting for on this project or any.
There is yet another "Yellowstone" prequel in the works titled Bass Reeves - (an 1883 Origin Story), and they are casting for soldiers in and around Fort Worth, you could even make a little bit of money for your time.
If you're keeping track at home, Currently there have been four shows in the "Yellowstone" universe; "1923" is the second prequel series for Taylor Sheridan's hit series following "1883," which starred Sam Elliott, Tim McGraw and Faith Hill and aired last winter.
There is also a third spinoff, titled "6666" that will be set in present-day Texas.
Want to Stay in a Real Dutton Ranch Cabin from the TV Show 'Yellowstone'?
Now, we all know that the show is set in Montana, but did you knot that the Dutton Ranch is actually the Chief Joseph Ranch in Darby, Montana? And if you really would like to live the "Yellowstone" lifestyle for a while, there are actually two cabins on the property available for you to rent out.
Look at This Gorgeous 78-acre Ranch in Troup, TX--"Little Yellowstone"
See why it's called "little Yellowstone." This place would be akin to having your own state park--lovely home, custom barn, wildlife, income opps.