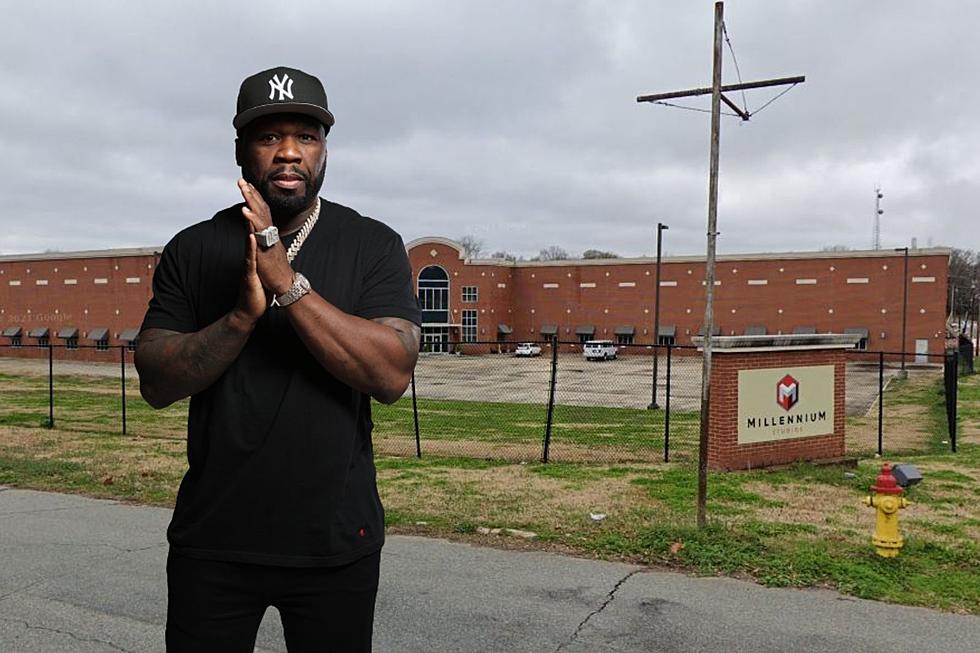 50 Cent Setting Up Movie & TV Company 90 Minutes From Tyler, TX
Google Maps/ Canva
The "Thing" Known As 50 Cent Is Preparing To Move One Of His (Or Its) Many Operations To Our Neighbors in Shreveport, Louisiana.
As 50 Cent wraps up his world tour, he hasn't stopped being busy with his many business ventures from liquor to movies and TV and his latest move could hopefully turn the Ark-La-Tex corridor into a hot bed for entertainment.
50's G-Unit Films Signed An Agreement To Move Into Shreveport's Millennium Studios.
According to KSLA, Shreveport City Council members agreed Tuesday, Nov. 14 to introduce legislation authorizing the lease of Millennium Movie Studio to Curtis "50 Cent" Jackson's G-Unit Film & Television Louisiana, LLC.
G-Unit Film & Television Louisiana, llc. plans to use the city-owned property, located at 300 Douglas St., to operate a production studio and/or activities and uses related to the promotion or development of the film, sound, light, movie, television, broadcasting, recording, and arts industries.
The Economic Impact Of This Deal Could Be Far Reaching.
The report went on to add that 50's company would also take on the repairs and maintenance of the facility which comes out to about 6 figures annually. And that's one of the reasons 50 got a SWEET LEASE on this place.
If approved as written, the lease would be for $2,400 per year for 30 years, with an option to renew for an additional 15 years.
The ordinance will be up for consideration for final passage when the city council meets Dec. 12.
The City Of Shreveport brought the studio in 2022 for $3.8 million. Talks with Jackson heated up earlier this year, when Jackson was seen touring the facility. You might want to get your headshots and resumes ready East Texas!
See 36 Feuds Involving Rappers Going at Non-Rappers
Top 15 Family Friendly Around Tyler, Texas
Here are some great options to take the whole family out to eat around Tyler, Texas.
Gallery Credit: Billy Jenkins
Beautiful Award Winning Austin, TX Home Hits Market For $12.5 Million.
Check out this amazing 5 bedroom/5 bathroom beauty of modern elegance and architecture that could be yours if the price is right.
Gallery Credit: Gary Dolch - Austin Luxury Group