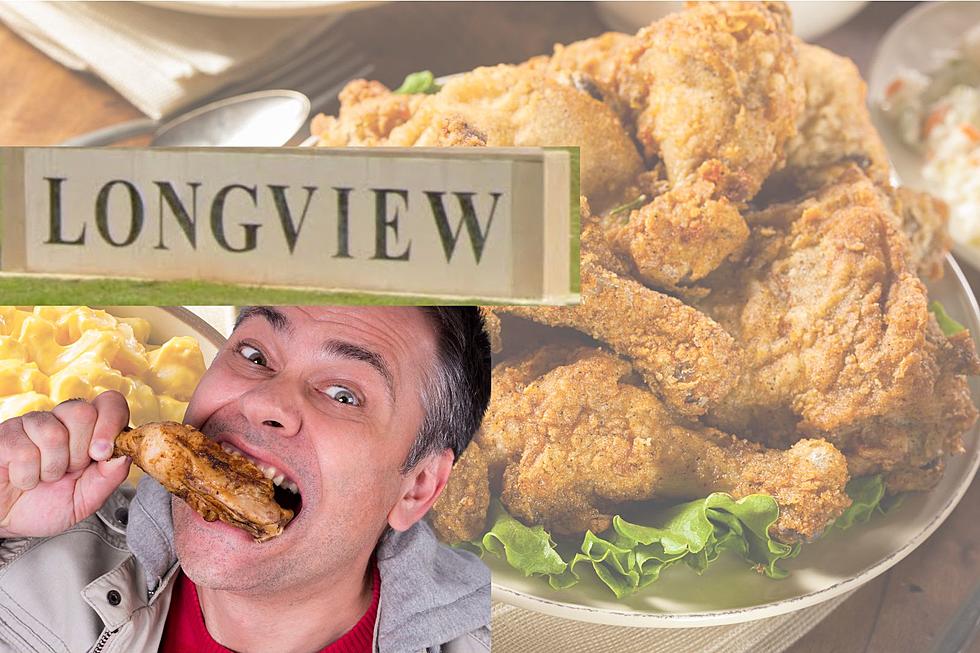 9 Places With Really Good Fried Chicken in Longview, Texas
Canva, Google Maps
If you don't love a piece of hot fried chicken, I'm not sure we can be friends. Okay, I'm joking, a little, but seriously fried chicken is one of those foods that tastes good anytime of the day and I enjoy it hot or cold. While fried food might not be the healthiest option you also have to enjoy life too so grab yourself a piece of fried chicken. And I wanted to help point you in the direction of some really good fried chicken so we're looking at some of your best restaurant options in Longview, Texas. 
It's very possible that you saw my previous post about the best locations for fried chicken in Tyler, but I understand that there are some fantastic fried chicken options in Longview too. Well, I can't take the credit because I saw people discussing the best places to go for fried chicken in the All Things Longview Facebook group. But I wanted to share the opinions of all the Longview locals. 
Everyone's Idea of Fried Chicken is Different
When I think of fried chicken I am thinking about bone in thighs, wings, breasts, and legs. But I noticed that many people also consider chicken strips or chicken sandwiches to be fried chicken. It's all delicious to me, so I included all of the recommendations in the list of places to go in the list below. 
Let's Grab Some Fried Chicken
Here is a list of some of the best restaurant options when you're craving fried chicken in Longview, Texas. 
9 Places Serving Fantastic Fried Chicken in Longview, Texas
If you're craving fried chicken in Longview, TX stop by one of these locations.
6 New Restaurants that Locals Want to Open in Longview
Here is a look at restaurants that locals would love to see open their doors in Longview, Texas. And one concept that people don't want any more of in Longview.