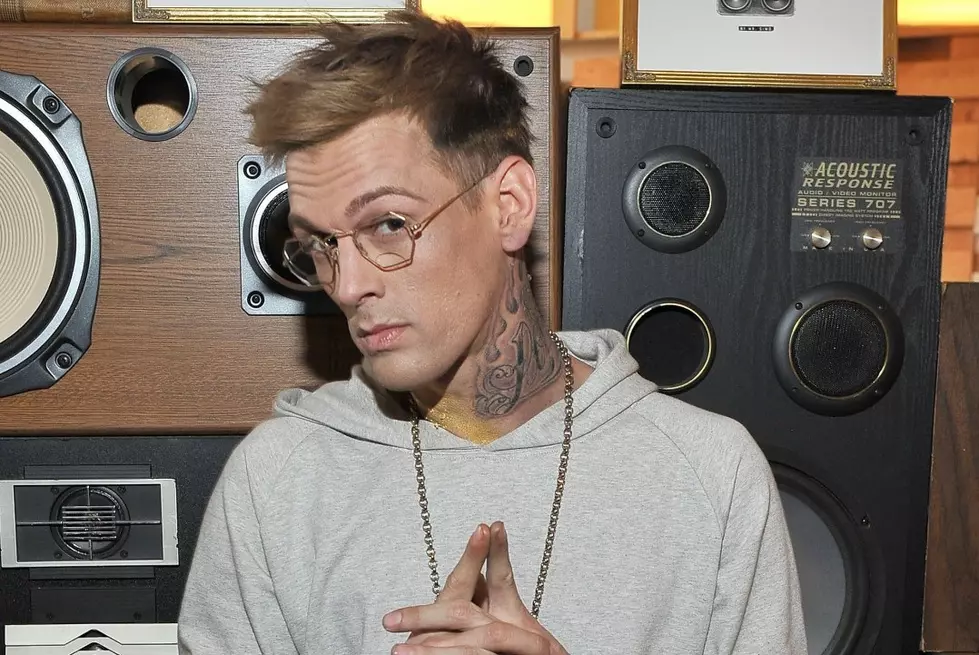 Aaron Carter Debuts New Face Tattoo Amid Family Drama
Jerod Harris, Getty Images
Aaron Carter shared an image of his new tattoo addition, a face tattoo that seems to cover a good portion of his right cheek.
"I'm the biggest thing in music right now," Aaron captioned the image of his new ink. "I can't be denied. Fact check me. #Unstoppable #LMG #SilenceBreaker"
The new tattoo shows a woman that goes down his chin and connects to his neck. One fan tweeted asking if it was a cartoon version of Christina Aguilera, Aaron retweeted the fan's question, seemingly confirming that it could, in fact, be an homage to Aguilera.
Aaron also gave fans an update on his life and reassured them that he is alright. "I'm doing just fine," he tweeted. He also asked everyone to leave him alone. "I already have to move and I don't need to be under scrutiny with every decision I make. I will take the necessary precautions to protect myself, and when I move, no one will know where I live! #MissingMyMom right now."
Take a look at the new tattoo, below.
Surprising Celebrity Tattoos