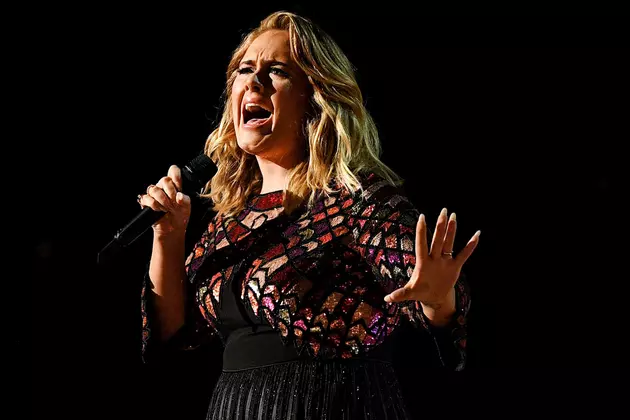 Adele Opens the 2017 Grammy Awards With A Powerful 'Hello'
Kevork Djansezian, Getty Images
Adele opened the 2017 Grammy Awards with a powerful performance of her hit 2015 single "Hello," which you can check out below.
Hosted by James Corden, the 59th annual Grammy Awards ceremony took place at the Staples Center in Los Angeles on Sunday, February 12, broadcast live on CBS. The 2017 Grammy Awards nominees were announced on December 6, with a tribute performance to Prince.
Our 2017 Grammys host Aja Dang is on the red carpet for us this year: keep up with everything happening live on Facebook, follow us on Twitter at @PopCrush and join the conversation on social media using #GrammysPC!
Red Carpet Photos From The 2017 Grammy Awards