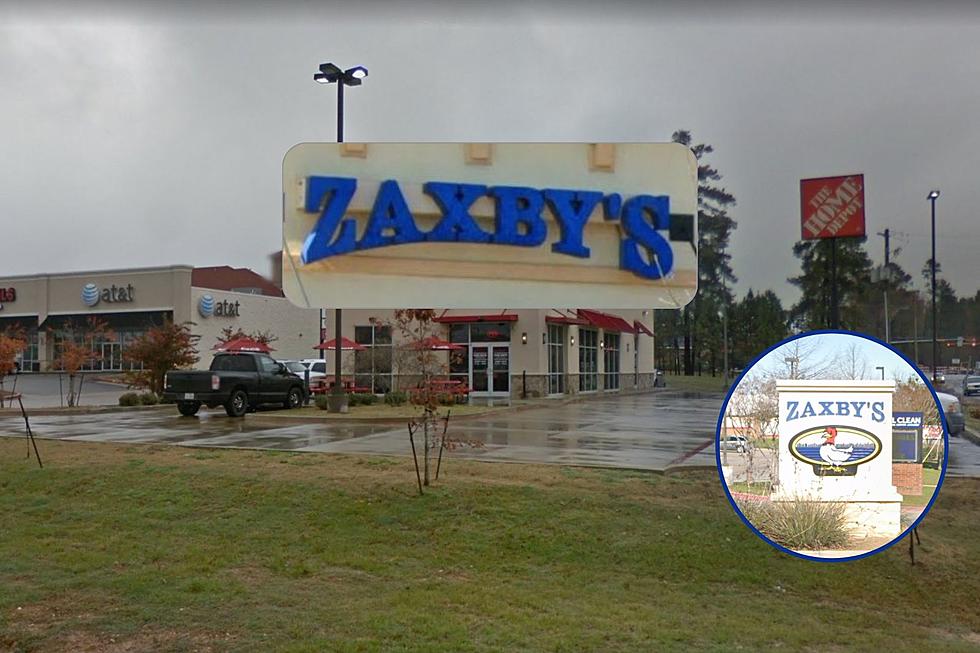 An East Coast Favorite Chicken Strip is Coming to Longview, Texas
Google Maps
Recently, there has been a serious debate about who makes the best chicken anything. The debate could be over a sandwich (Popeye's versus Chick-Fil-A) or a chicken strip (Raising Cane's) or chicken wings (Buffalo Wild Wings versus Wing Stop versus any sports bar). Being in the south, chicken is a big deal. One such southern chicken joint that has been expanding its reach as of late is Athens, Georgia based Zaxby's. Personally, I've never tried it but heard they're pretty good. Folks in Longview, Texas will get to decide for themselves soon as Zaxby's will coming to a former burger joint's building.
A Little history of Zaxby's
Zaxby's started in Statesboro, Georgia in 1990 by Zach McLeroy and Tony Townley. They started with their simple chicken recipe and original sauce called Zax Sauce. In 1994, they opened their first restaurant outside of Georgia in Kentucky and had expanded to Utah by 2013. Of of this year (2023), Zaxby's has locations in 19 states, including several locations in Texas. The offer a variety of chicken fingers, wings, sandwiches, salads and other menu items.
New Location in Longview
The building that used to house 5 Guys Burgers and Fries on Fourth Street in Longview will soon be the home of Zaxby's. This location seems like prime real estate as Lowe's, Walmart, Sam's Club, the Harley shop, Home Depot and other big businesses are in that same area. Again, I've never tried Zaxby's but one of my co-workers has eaten at the location in Killeen and says it's okay. Now could be the perfect opportunity to try it out for myself.
When will Zaxby's open?
No opening date window has been set just yet. The final building permits from the city need to approved before renovations can begin on that building (Longview News Journal). I would think an early 2024 window would be a safe bet, though.
16 Things to Say or Do That Will Get Your Texas Card Revoked
There are certain aspects of Texas that are ingrained in our DNA, like manners or where to eat or how to say something.
Learn a Brief History of 10 East Texas Towns Under a Population of 1,000
Texas is a state that is home to huge metropolises and quaint and cozy small towns. A lot of those small towns are in East Texas. Let's learn the brief history of some of these small towns under a population of 1,000.
Let's Find Out How 15 of Our East Texas Towns Got Their Name
Let's take a moment and out how Tyler, Daingerfield, Canton and 12 other East Texas towns got their name.