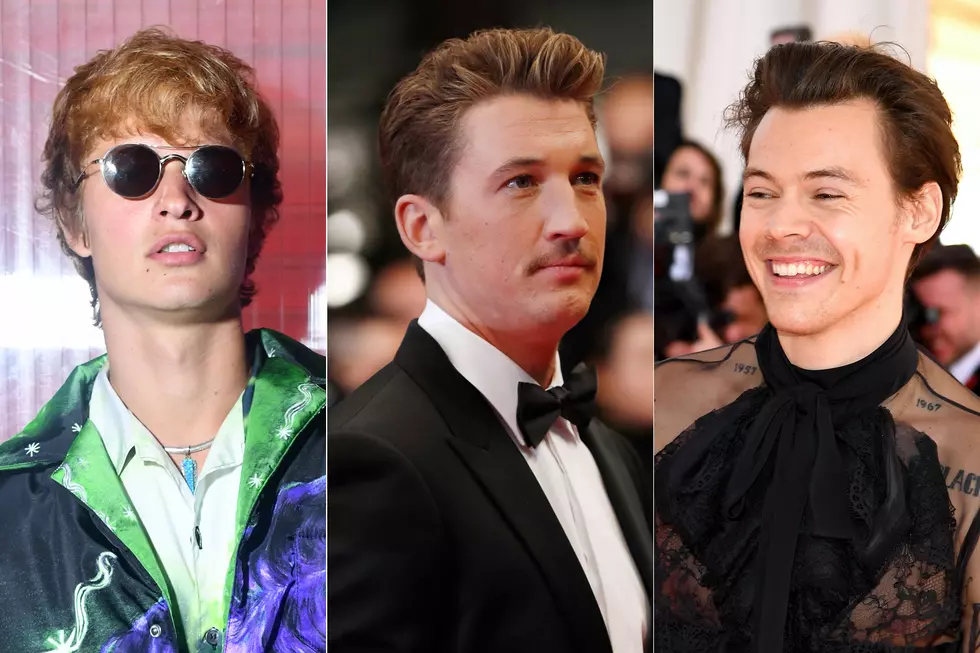 Ansel Elgort, Miles Teller, Harry Styles Among Those Vying to Play Baz Luhrmann's Elvis
Jared Siskin / John Phillips / Dimitrios Kambouris, Getty Images
Baz Luhrmann + Elvis Presley + Tom Hanks + ? = box office gold? We may soon find out, as Luhrmann is currently testing a group of young actors to play the hip-shaking rebel who helped to usher in the rock and roll era.
Luhrmann's next film will focus on the relationship between the iconic singer and his legendary manager Col. Tom Parker, with Tom Hanks already cast to play the Parker role. So who exactly is in the hunt for this coveted Elvis spot?
Deadline revealed a group of four actors who are currently vying for the position. For those who've seen Baby Driver, Ansel Elgort may seem like a good choice. The vocal pacing works and we already know he can rock a pair of sunglasses.
Miles Teller is also testing for the role. Teller has showed off his drum chops in the film Whiplash, while also appearing in the Footloose remake and starring in War Dogs, Bleed for This. He'll also soon be appearing in the Top Gun: Maverick sequel.
We already know that Harry Styles knows his way around the music stage as a solo artist and singer for One Direction, but he also started venturing into film in recent years, most notably with a role in the Oscar-nominated Dunkirk.
A fourth name on the list is more of an unknown, but that may change soon as Austin Butler is set for a role in the upcoming Quentin Tarantino film Once Upon a Time in Hollywood. He also had a minor role in the recent dark zombie comedy The Dead Don't Die and chewed up screen time in the TV series The Shannara Chronicles and The Carrie Diaries.
Luhrmann reportedly finished meeting with his actors this past weekend, and is expected to make a decision by next week. The director wrote the script with Craig Pearce.
Regardless of who lands the role, the cachet of having Luhrmann's imprint on an icon as huge as Elvis and Tom Hanks being chosen for the other leading role makes this the type of role that should raise the profile significantly of the actor who gets cast.
18 Crazy Actor Transformations