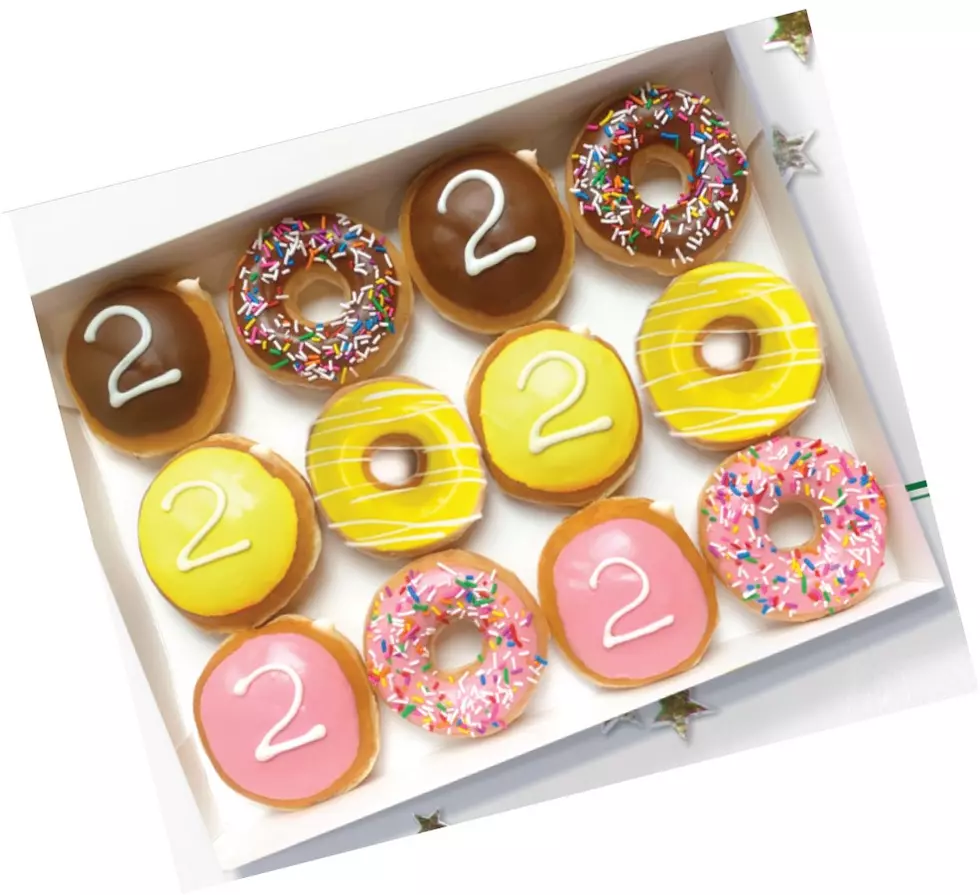 Are There Any Free Foodie Deals for 2020 Graduating Seniors?
KrispyKreme.com
The graduating class of 2020 has had a bit of a rough spot this year. Physical graduations have been rescheduled and postponed in some places. There's even a petition out now to get Tyler ISD students to hold a physical graduation ceremony.
I want to send out my personal congratulations for a job well done and finishing your schooling, whether you are leaving high school, trade school, technical school, college, or university. You have accomplished something a lot of people wish they could do! I am so proud of you! You have earned that DEGREE or DIPLOMA!

Do you know of any freebies local restaurants and shops are offering to 2020 graduates?
Krispy Kreme donuts just announced they are giving out a free dozen of their doughnuts to 2020 graduates. Since we don't have any Krispy Kremes in East Texas, I sure do hope the locations in the North will be participating in this. After all, we have a LOT of 2020 graduates in the Valley who love doughnuts. (Parents, don't try to be sneaky, this offer does not apply for your kid who is graduating from Kindergarten! Nice try!)

I wonder if other local donut shops will be doing the same. I looked up Shipley's on Facebook (1700 SSE, TX-323 Loop #100, Tyler) but so far there's no word about special deals for graduates. There is also Donut Delight (4218 W Oak St, Palestine). There are so many other local doughnut eateries in town, so if you know of one giving out deals for 2020 grads, please let me know.
If you are up for a little road trip, on May 19th, Krispy Kreme is giving out a free dozen of their doughnuts. All you have to do is prove you are among the graduating class* of 2020. The rest of us can buy a dozen of their "Caps & Gowns" 2020 graduate-themed doughnuts all week long (Monday-Sunday) beginning May 18th.
Here is the pick of the donut litter they are offering:
Chocolate Iced Kreme Filled
Strawberry Iced Kreme Filled
Cake Batter Filled
Chocolate Iced with Sprinkles
Strawberry Iced with Sprinkles
Yellow Iced Original Glazed Doughnuts.
My favorite donut is a regular-schmegular glazed with chocolate icing, but I'll take a dozen of the ones with the yellow icing. Yes, please hook me up with that--oh wait, I am not a graduating senior. DOH!

*Click here to see the many ways you can prove you are a 2020 college grad or high school senior.
Gallery — Every Movie Theater Candy, Ranked: