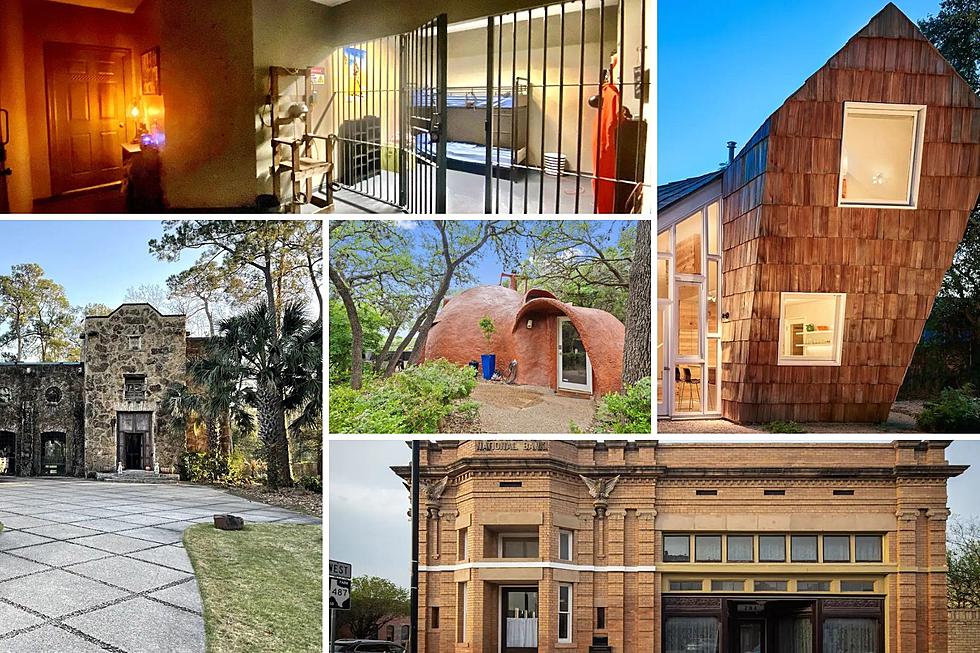 Austin, Texas, and 2 Other Cities, are Home to the Most Unique Airbnbs
Airbnb
When you're looking for a getaway, whether far away from East Texas or for a staycation, relaxation is a must. You need that moment to recharge the batteries. The place you're looking for must also be comfortable, needs to have some good vibes surrounding where you are staying and needs to have good service. But Sometimes, in addition to all the things listed above, you just want to stay in something that is outside of the norm. In Texas, especially in Austin, Texas, you can find some of the most unique Airbnb stays based on a recent study.
Shane Co and the Publication The Loupe
A recent article went up in the publication The Loupe that looked at the best cities for unique Airbnb stays. In the study, Shane Co. looked at cities with a population between 5,000 and 1 million and numbers from PureWow and Travel Pulse. Using those numbers, they went through Airbnb and found the most unique listings and their average price. After compiling all the stats, they came up with the 20 top cities to search for a unique Airbnb across the United States. The listing put Austin at number one with New Braunfels at number 6 and Fredericksburg at number 9 (shaneco.com).
Inspired by the "cool" Airbnb movement, Shane Co. analyzed the number and average price level of unique Airbnb rentals in 100 destination cities across America in order to find the best U.S. cities for unique Airbnb stays. - shaneco.com
Unique Stays in Texas
We write about fun and unique Airbnb stays all the time here. We've found art inspired Airbnbs, treehouse stays, shipping containers turned into apartments or even an old bank or an old jailhouse you can stay in. There are even unique stays in Texas that send you on a nostalgia trip back to the 1980's or 1990's or Airbnbs themed around video games or cereal (which will be opening soon in Tyler). While most of the time, you want a straight forward stay somewhere, staying in a uniquely themed location can really add to the getting-away-from-it-all vibe.
My Search for Unique Texas Airbnbs
I decided to do my own search for some unique Airbnb stays in Texas. I simply went to airbnb.com, clicked on OMG! and searched for the Texas listings. I listed what I thought were the 10 Most Unique Texas Airbnb Stays below:
10 Most Unique Texas Airbnb Stays
Airbnb rentals are a convenient and unique way to enjoy a vacation. If you like to stay in something outside of a normal house, Texas is the place to find those unique stays.
Of the Hundreds of Great Lakes in Texas, 5 of the Deepest are in East Texas
Texas is home to some of the best lakes for swimming, fishing or just relaxing. Of those many great lakes, you can find five of the deepest in East Texas.
Here are the Free Concerts on the Chevrolet Main Stage for the 2023 State Fair of Texas in Dallas
This year's State Fair of Texas has a show for every type of music fan.