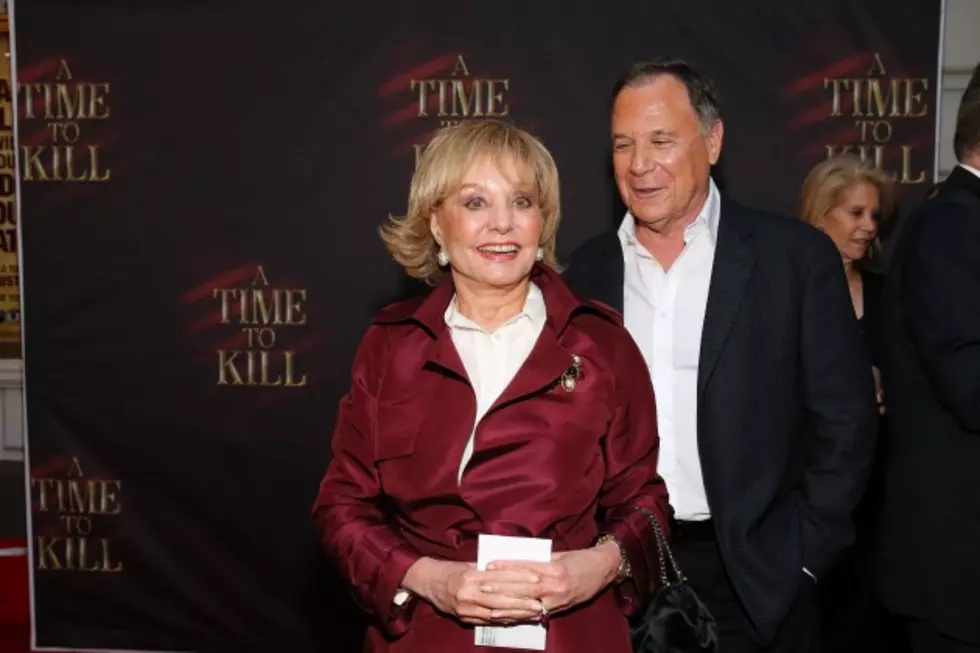 Barbara Walters Announces Last Day on 'The View'
Nielson Barnard, Getty Images
Last year, Barbara Walters announced that she would be retiring from 'The View' but her official last day is now set. And it's probably sooner than you anticipated.
Since the show's establishment in 1997, 'The View' has been Walters' pride and joy, but come May 16 she won't be quite as involved in it. While she will still serve as the executive producer, Walters will no longer be one of the ladies on the show. According to ABC, Walters will be a "lifelong member" of ABC News, even after her retirement.
Although Walters may not be present each day on 'The View' I don't think her presence on TV will fade quickly. After decades of journalistic work Walters will not soon be forgotten.
Be sure to watch the last few weeks of 'The View' starring Walters on ABC. Additionally, the night of May 16, ABC will air a special entirely about Walters and her incredible career.