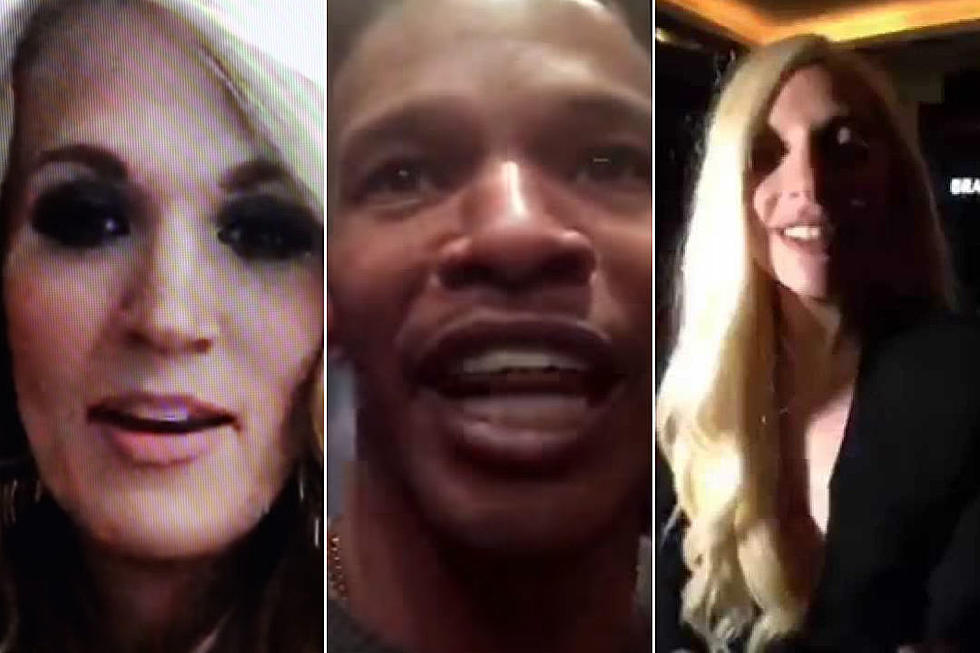 10 Musicians You Should Definitely Follow on Periscope
YouTube
Why settle for chopped-up print interviews or edited TV Q&As, when Periscope gives you the chance to see your favorite celeb — unedited — backstage, in the tour bus or, where Calvin Harris is concerned, eating lunch. The locks have been popped off the door, ladies and gentlemen.
Launched in 2015, the app allows users to live-stream from wherever (and whenever) they like, and in only seven months, it's caught on like wildfire — users have broadcast upwards of 100 million videos. Periscope allows celebs like Lady Gaga, Carrie Underwood and Nick Jonas keep fans abreast of what's going on with the click of a button, and using the program is about to get even easier.
Today (January 12), Twitter and Periscope announced that users can now access Periscope broadcasts on Twitter without having to click to a separate player. Videos will be embedded in tweets, which can be expanded into full-screen mode to see fellow viewer comments and hearts. This means you don't even need a Periscope account to see clips. PERISTONISHING, one might say.
In case you haven't yet downloaded the app yet, we'll get you off on the right foot — below, we've gathered 10 artist accounts to serve as a solid Periscope-introductory. Whether the app's capturing Jamie Foxx decorating for Christmas or John Mayer strumming a guitar, Periscope has proven there's nothing too strange to share; nothing too mundane to dispense. And we wouldn't have it any other way.
Check 'em out, and if you've got another favorite user, share in the comments!
1

@LadyGaga
193.5K Followers
296K Hearts

2

@CarrieUnderwood
59.3K Followers
340K Hearts

3

@iamjamiefoxx
166K Followers
3M Hearts

4

@SteveAoki
60K Followers
259K Hearts

5

@NickJonas
133K Followers
556K Hearts

6

Ben A. Pruchnie, Getty Images

Ben A. Pruchnie, Getty Images

@Aerosmith
29.3K Followers
505K Hearts

7

@JohnMayer
115K Followers
4.5M Hearts

8

Panic! At The Disco's Brendon Urie

@brendonurie
216K Followers
43M Hearts

9

Backstreet Boys
@BackstreetBoys
27K Followers
1M Hearts

10

Timothy Hiatt, Getty Images

Timothy Hiatt, Getty Images

Calvin Harris
@CalvinHarris
124.8K Followers
47.8K Hearts

See what these celebs looked like when their first albums came out:

[gallery galleryid="252:385892" showthumbs="no" inititem="12" enablefullscreen="yes"]