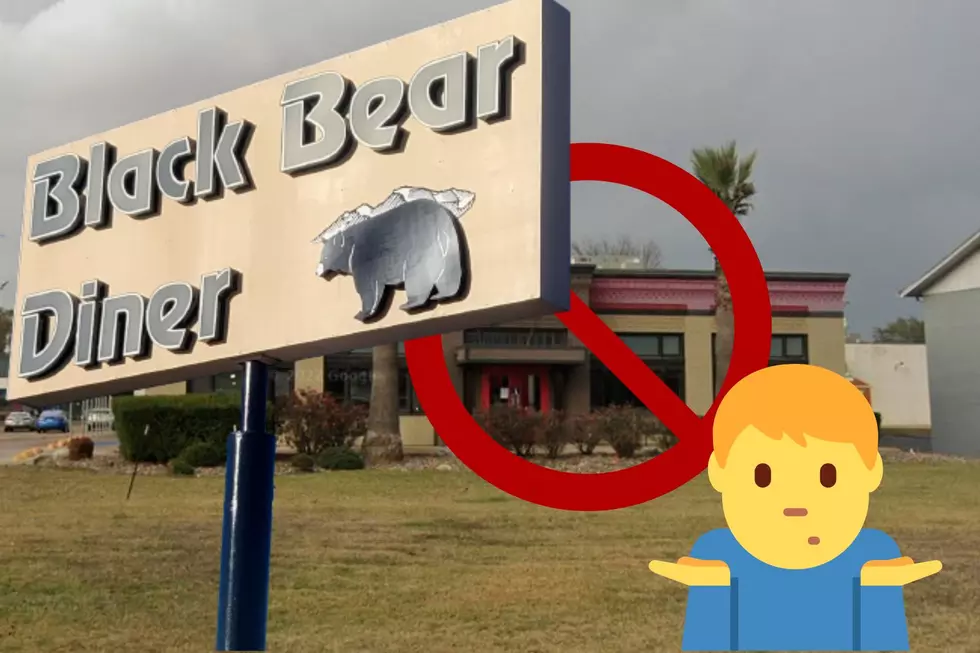 Black Bear Diner Changes Mind On Tyler, TX Location
Canva
After Everyone Got Excited About The New Diner Coming To East Texas, The Company Has Changed Their Minds.
A few months ago, we reported that the growing Black Bear Diner restaurant chain had plans to bring a location to the Tyler area after we heard that it locked in its location on the South Loop in Tyler at the newly vacated Chili's location.
We Even Sent Melz Out Into The Wild To Check Out A Location To Give You A Preview.
We were just as curious about the new diner so we gave you a preview of what to expect and the feedback was tremendous all across social media. With over 200 plus comments from listeners who have visited other locations shared their excitement about Black Bear Diner as many looked forward to the newest option in East Texas.
But Now, They've Changed Their Minds About Their Location.
According to a report from KETK, Black Bear Diner corporate staff stated that they will no longer be moving into the old Chili's location. The report added that the lease was terminated but the company is looking at other options and are open to other locations in the area.
Do You Have Any Ideas On Where They Can Move Into Town?
As for now, Black Bear Diner says they want to move here but like all things in "real estate" its about LOCATION. In my opinion, based on my visit in Harker Heights (where they moved into a former restaurant location) they will need a location that has its own parking lot because IT WILL GET PACKED and the "old Chili's" parking wasn't suitable for their needs.
So, this is your chance to chime in East Texas because the corporate folks at Black Bear might read this so sound off: Where should Black Bear Diner open up shop in East Texas?
10 Texas Restaurants Featured On Diners, Drive-Ins & Dives That Are Closed
Just in case you watch a "re-run" that features a restaurant that's no longer there.
The Top 10 Most Popular Texas Made Beers In 2022
Here's the best of the best Lone Star State made brews according to Spec's.
The Top 10 Most Expensive Towns to Buy Homes in East Texas Will Surprise You
A home is one of the biggest and most important investments you'll ever make. And it's no secret that as mortgage rates have risen the past year, home prices have risen as well. If you're thinking of moving to the Tyler, TX area, here are the most expensive towns to buy a home in.