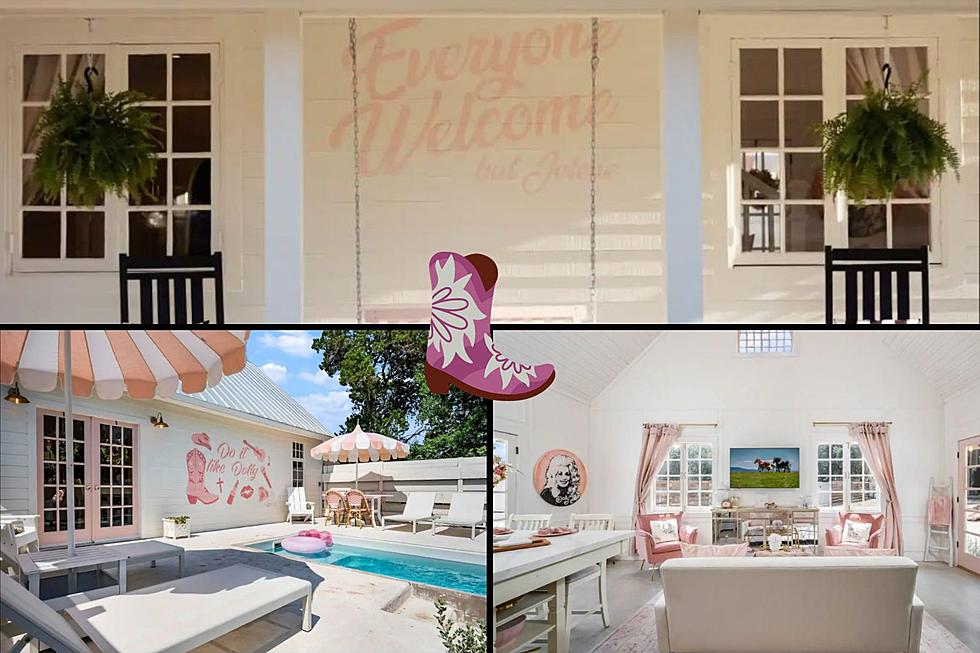 Cute! Dolly Parton Themed Airbnb in Texas, Jolene NOT Allowed
Photo courtesy of Big Chief Rentals, Canva
We all know that Airbnb's can be a great way for people to make money and it's fun for visitors too, but there is one clever Airbnb located in New Braunfels, Texas that is getting lots of attention. On the Airbnb website it's known as Dolly Cottage and is perfect for anyone who loves Dolly Parton as it's décor and theme are all about the Country Music Legend.  
It's in New Braunfels but just minutes from Gruene in a 1,200 square foot cottage. It's got some fantastic amenities that will make you want to seek out this property such as a heated plunge pool, fire pit, and lots of fun accents around the house. The cottage can fit 4 people comfortably with 2 bedrooms and 1 bathroom.  
This Dolly Parton Airbnb Has a Perfect 5 Star Rating
Sometimes when you find a themed rental such as this there is always something that people want to complain about. But this one has a perfect 5 Star rating on the Airbnb website, although there are only 5 reviews so far. The host Kim is obviously good at this whole Airbnb thing as she has almost 500 reviews for other properties on their website.  
How Much is the Dolly Parton Airbnb Cost?
Without putting any specific dates, the cost is about $346 per night. When I picked two random dates the cost dropped to $325 per night but then you have to add the cleaning fee and Airbnb service fee. So, the Dolly Cottage might not be cheap but what a fun place to stay and make memories. Let's take a peek at the inside of the Dolly themed Airbnb rental property.  
Dolly Parton Cabin
Gallery Credit: Gwen
See Pictures of Dolly Parton, Through the Years
Dolly Parton was a striking young woman in 1965 and little has changed except for her age. See pictures of the country music legend through the years in this gallery.