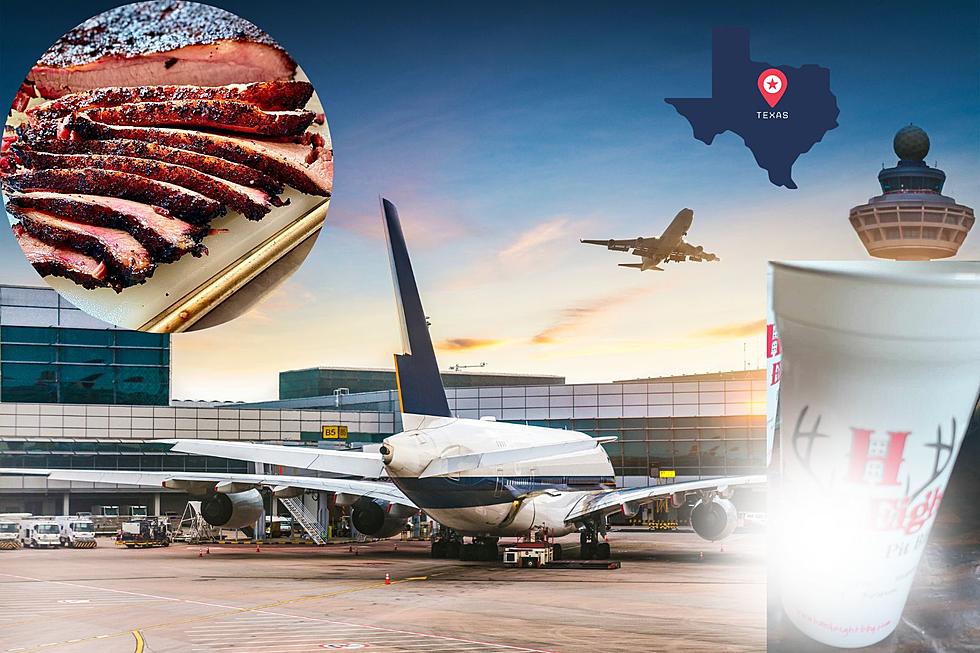 Delicious! Here is My Top Choice for BBQ Near the DFW Airport
Canva, Billy Jenkins
Recently my wife and I had some of our best friends come visit us here in Texas. It was a fantastic trip and we had lots of fun while they were here. Prior to their arrival we asked if there was anything specific they wanted to do while they were here and one of the only things mentioned was getting some delicious BBQ. It's not very difficult to find great BBQ in Texas but we did find a place near the DFW airport that was really good. 
After finding some really good BBQ closer to our home, we wanted to try one more place before they had to go back to the airport so we found a place called Hard Eight BBQ in Coppell, Texas that is only 15 minutes from the DFW airport. We had gone to another Hard Eight BBQ location about a year ago and enjoyed it, and this second time was great too. 
It Starts With the Meat
As you approach the front door at Hard Eight BBQ you will get in a line and when it's your turn you let the pitmaster know what meats you want. They weigh it and then you step inside the restaurant to pick out your sides and dessert. Everything on the menu was great, but at times this place can be busy, so leave yourself extra time for your meal. 
Don't Miss the BBQ by the DFW Airport
Lots of people want BBQ when coming to Texas and if you want to try one more BBQ restaurant before having to go to the airport, I suggest trying out Hard Eight BBQ. Their jalapeno sausage is one that you need to try, my wife said their cheesecake is the perfect dessert. Just make sure you're hungry when you stop by.  
The Top 10 BBQ Restaurants in Texas
Turns out you can find some quality BBQ in the least likely of places. You've probably heard the phrase, "Don't judge a book by it's cover", that's pretty much the case for several of these top BBQ joints in Texas.
Gallery Credit: AZ, Townsquare Media
The 'Hidden' BBQ Oasis in Olton, Texas