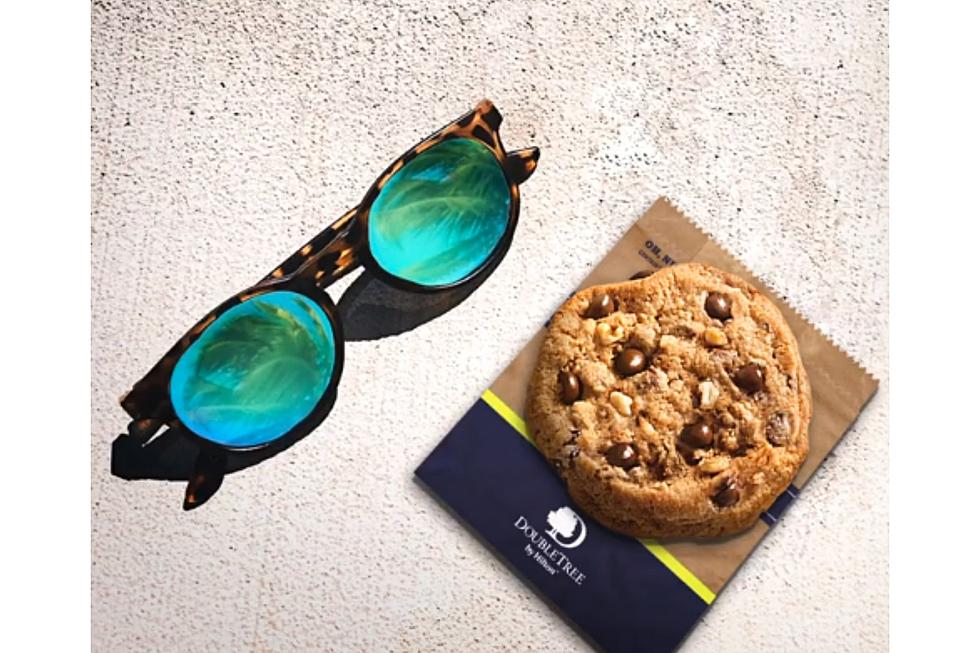 DoubleTree Reveals Their Coveted Cookie Recipe
DoubleTree Twitter
Whenever I'm planning or booking a trip and I see there is a DoubleTree, I instantly book it. If you have not had their chocolate chip cookies you won't understand. It's hard to put into words how amazing and exquisite these cookies are. It's no surprise that over 30 million of them are consumed every year.
The Coronavirus pandemic is breaking the wonderfulness out in people and in companies. DoubleTree has revealed their chocolate chip cookie recipe and it contains, wait for it, LEMON JUICE!
DoubleTree Signature Cookie Recipe:
(Makes 26 cookies)
½ pound butter softened (2 sticks)
¾ cup + 1 tablespoon granulated sugar
¾ cup packed light brown sugar
2 large eggs
1 ¼ teaspoons vanilla extract
¼ teaspoon freshly squeezed lemon juice
2 ¼ cups flour
1/2 cup rolled oats
1 teaspoon baking soda
1 teaspoon salt
Pinch cinnamon
2 2/3 cups Nestle Tollhouse semi-sweet chocolate chips
1 3/4 cups chopped walnuts
"Cream butter, sugar and brown sugar in the bowl of a stand mixer on medium speed for about 2 minutes.
Add eggs, vanilla, and lemon juice, blending with mixer on low speed for 30 seconds, then medium speed for about 2 minutes, or until light and fluffy, scraping down bowl.
With your mixer on low speed, add flour, oats, baking soda, salt and cinnamon, blending for about 45 seconds. Don't overmix.
Remove bowl from mixer and stir in chocolate chips and walnuts.
Portion dough with a scoop (about 3 tablespoons) onto a baking sheet lined with parchment paper about 2 inches apart.
Preheat oven to 300°F. Bake for 20 to 23 minutes, or until edges are golden brown and center is still soft.
Remove from oven and cool on baking sheet for about 1 hour.
Cook's note: You can freeze the unbaked cookies, and there's no need to thaw. Preheat oven to 300°F and place frozen cookies on parchment paper-lined baking sheet about 2 inches apart. Bake until edges are golden brown and center is still soft."
View this post on Instagram
10 Tricks to Tenderize Cheap Steak