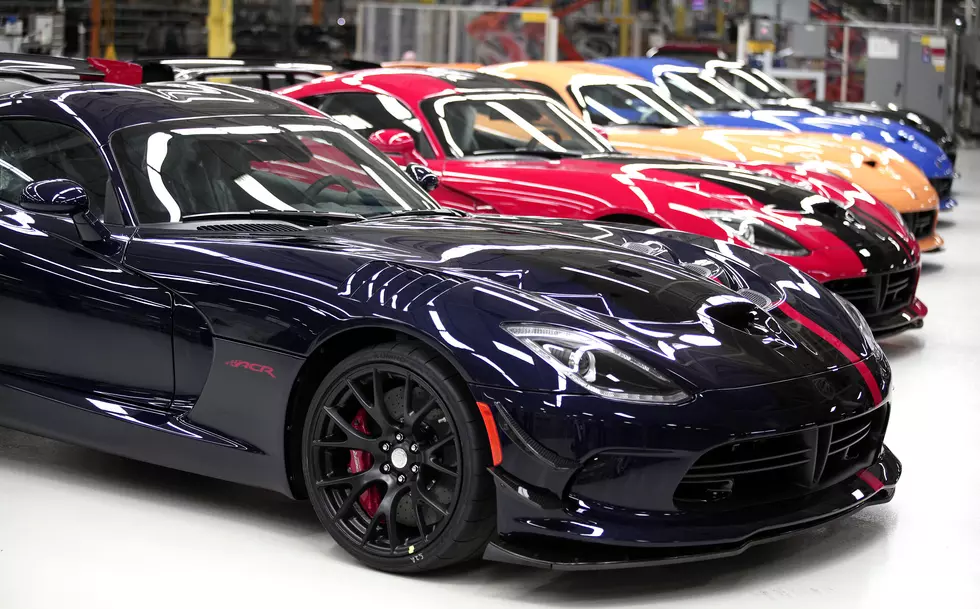 East Texas Auto & Cycle Show is This Weekend in Tyler
Bill Pugliano / Getty Images
The 29th East Texas Auto & Cycle Show is Friday, Saturday and Sunday, February 15-17, at Harvey Convention Center in Tyler benefiting the East Texas Crisis Center.
This year is themed around the Dodge Viper. Vipers from different generations will be on display along with many other classic cars and motorcycles.
Added this year is a Viper Auto Cross Course. For $20, you will get to ride in a Viper through a special race course.
Saturday and Sunday will also include live entertainment from the Tyler All Star Band performing some of the best rock 'n roll from the 60's.
Once again, Tyler Ford will raffle off a classic car with all the proceeds benefiting the crisis center. This year's car is a 1962 Ford Thunderbird.
Get all the details at autoandcycleshow.com.
Michael Gibson got to sit down with Jeremy Flowers and Ronnie Anderson to talk about the East Texas Crisis Center and the East Texas Auto & Cycle Show.