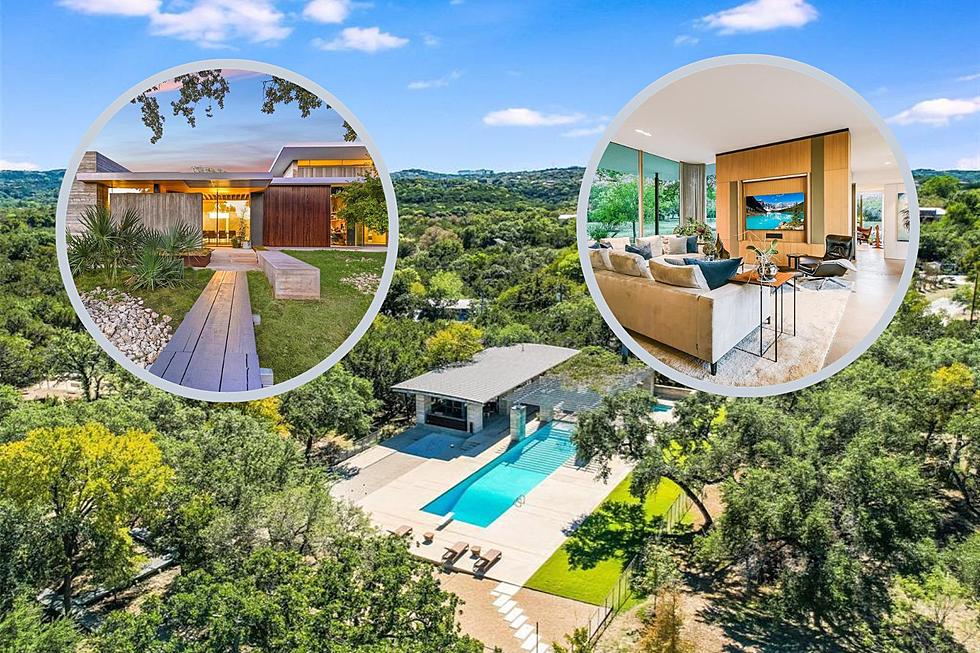 Experience Nature And Elegance Inside This $12.5 Million Austin, TX Home For Sale
Gary Dolch - Austin Luxury Group
Its A Known Fact That Austin, TX Is A Hot Spot For Folks Moving To Texas, Especially The Wealthy.
If you look in the Texas Hill Country, hidden among all those hills, you'll find some of the most beautiful homes in the state. Some are traditional and others feature more modern glitz and amenties.
According to our analytics, yall like to be nosy and look inside some of these amazing homes and we found this one that just hit the market in Austin. Its unique design has already won several awards and if you have the dough, it could be all yours.
The property sits on 3.7 acres of wooded sanctuary.
Listed by Gary Dolch of Austin Luxury Group, the home is described as "Architectural Elegance Meets Natural Harmony in Austin's Award-Winning Residence".
This beautiful property features 5 bedrooms, 5 bathrooms and 2 half-baths with over 7,000 square feet of living space. This residence's architectural significance is well-recognized, earning accolades such as The 2018 Architecture Master Prize and the 2017 American Architecture Award, among others.
The interior spaces are studies in the manipulation of natural light according to the listing.
Through the strategic placement of windows, skylights, and innovative ceiling geometries, this mansion in the hills uses plenty of natural light give it a bright "outdoorsy" feel which contrasts well the surrounding natural beauty of the property and area.
You know how we do, let's be nosy and take a look inside and dream about living in something gorgeous like this.
Beautiful Award Winning Austin, TX Home Hits Market For $12.5 Million.
Check out this amazing 5 bedroom/5 bathroom beauty of modern elegance and architecture that could be yours if the price is right.
Gallery Credit: Gary Dolch - Austin Luxury Group
This $6.95 Million Dollar Sugar Land Mansion Has Its Own Nightclub
The Ultimate Party Mansion just hit the market in the Houston suburbs and it has everything you need to host guests.
Gallery Credit: Shantanu Patil/Patil Real Estate Group
40 Photos Of Real Housewives Of Dallas Stars Home For Sale
Built & owned by actress, celebrity chef & Real Housewife, D'Andra Simmons-this stylish & stunning award winning two story,5 bedroom modern is on a corner lot in prestigious Highland Park and its on sale for $5.2 Million.
Gallery Credit: Christine McKenny, Agent/ Allie Beth Allman & Associates