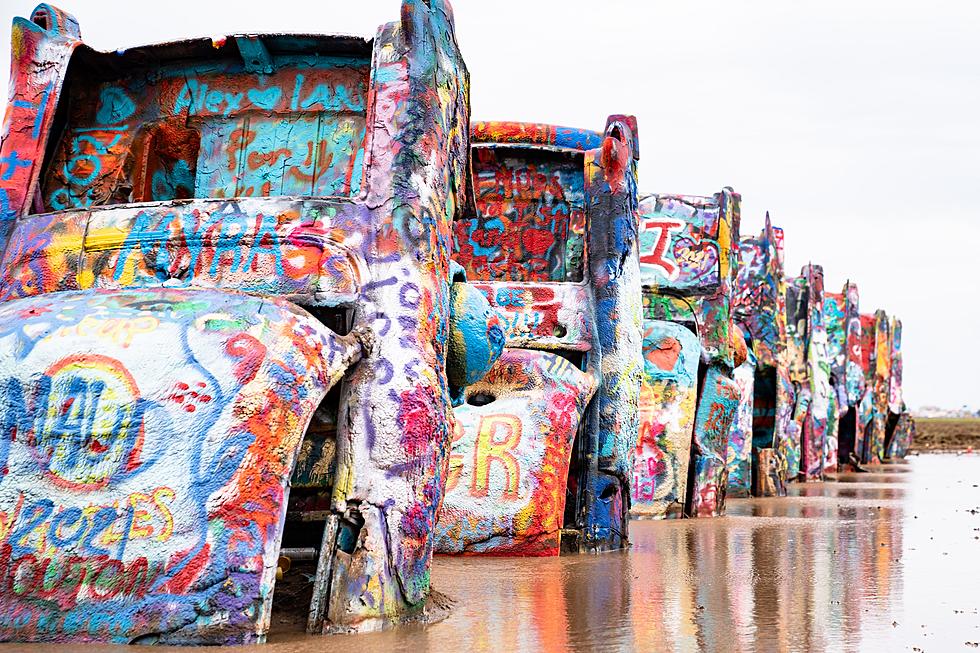 Famous Amarillo, Texas Tourist Trap Will Be Moving Very Soon
Unspalash User: Steve Wrzeszczynski
For some reason, these have become a 'famous' must stop attraction in Texas. Well get ready, it won't be there much longer.
Ever Hear of the Cadillac Ranch in Amarillo?
When you look up tourists traps in Texas, one of the biggest names...for some reason. Is the Cadillac Ranch in Amarillo. A bunch of old school Cadillacs nose dived into the ground that throughout the years have spray painted by tourists from all over. Do I understand the fascination with this spot? Not at all, but today I learned a ripoff of the Cadillac Ranch is just up the road and will have to be moving.
The Not As Popular Slug Bug Ranch
Yeah, did you know a Slug Bug Ranch exists in the Amarillo area as well? Same thing, except Volkswagen Beatles awkwardly nosedived into the ground that tourists have come to spray paint throughout the years. Well guess what? The Slug Bug Ranch is getting an upgrade in 2024! Who was asking for this? Not really sure, but it's going to be bigger and better than ever!
New Slug Bug Ranch Opening in January Just Up The Road
Steve Chegg is the owner of the Slug Bug Ranch and according to NewsChannel 10 he will be moving to a new property just up the road at 1361 CO RD 1 in Panhandle. The new property will have more Slug Bugs, a paintball course, a smash room, and eventually he wants to open an RV park on the property. The plan is to open the new Slug Bug Ranch in January. Looks like the final days of the current Slug Bug Ranch are over the next week.
So if you really have the urge to spray paint an old car that is planted in the ground at a 45 degree angle. The panhandle of Texas is your place to be. For some reason, they have a bunch of these and I still can't figure out why.
Top Ten Trashiest Towns in Texas
Time to take out the trash or show off the trash of Texas. Check out the top ten below.
(All crime statistics were pulled from
www.neighborhoodscout.com
based on each individual town. See editor's note for Lufkin, Texas.)
Gallery Credit: Stryker
5 Texas Myths That Aren't Really Myths
Sure, texas isn't short on folklore. But there are many things people from outside Texas believe are myths, but are actually true.
Gallery Credit: Johnny Thrash