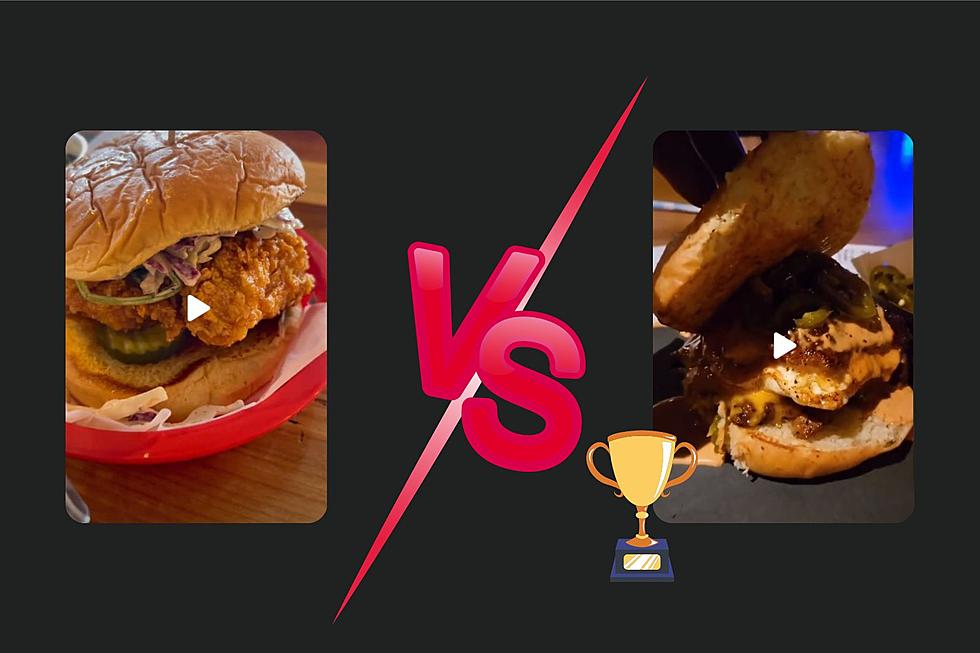 Fight Me: The Best Chicken Sandwich in Texas is Made in Tyler, Texas
Canva, Tiktok via @melzonthemic, Tiktok via @robertsierrasspc
It's not exactly a surprise that people here in East Texas love a good chicken sandwich. We have countless chicken restaurants with Chick-fil-A, Chicken Express, KFC, and others. They all bring something a little different which is why they can all stay in business offering similar items. But recently Love Food created a list of the best chicken sandwiches in every US state and they got Texas all wrong. The article mentioned that the best chicken sandwich in the state of Texas is made in Austin, that is incorrect, if you're looking for the best chicken sandwich in Texas it's made in Tyler, Texas. 
Before I go any further, I don't want to just throw shade at another Texas restaurant. According to the Love Food article the best chicken sandwich in Texas is called The O.G. and it can be found at Tumble 22 in Austin. Their version of this chicken sandwich is piled high with a huge chicken breast, coleslaw, pickles, and Duke's Mayo.  
Details on the Actual Best Chicken Sandwich in Texas
Most people know this iconic Tyler, Restaurant for their barbecue but they make a chicken sandwich that is beyond amazing. Of course, I am talking about The Mother Clucker at Stanley's Famous Pit Barbecue. I'm now drooling just thinking about it. 
What Makes The Mother Clucker the Best Chicken Sandwich in Texas?
It's the combination of delicious ingredients that make this sandwich amazing. They use a spiked and smoked chicken thigh filet with spicy bbq mayo, cheddar cheese, with an over easy fried egg on a toasted jalapeno sourdough bun. You can add guacamole and thick cut candied bacon if you're feeling adventurous. But you will be full even without the extra toppings.  
I've never had a better chicken sandwich in my life! What about you, where do you think the best chicken sandwich in Texas can be found? 
The Best Chicken Fried Steaks Come From These Texas Restaurants
If you're looking for someone to make you a really, really good chicken fried steak, you should plan a quick trip to one of these twelve locations throughout Texas, according to TasteAtlas. To see the ranking of which one is the best, just drop on over to
TasteAtlas
.
5 Most Expensive Steaks Served in Dallas, Texas
If you're looking for a delicious and juicy steak and don't care about the price tag, here is a list of the most expensive steaks in Dallas.