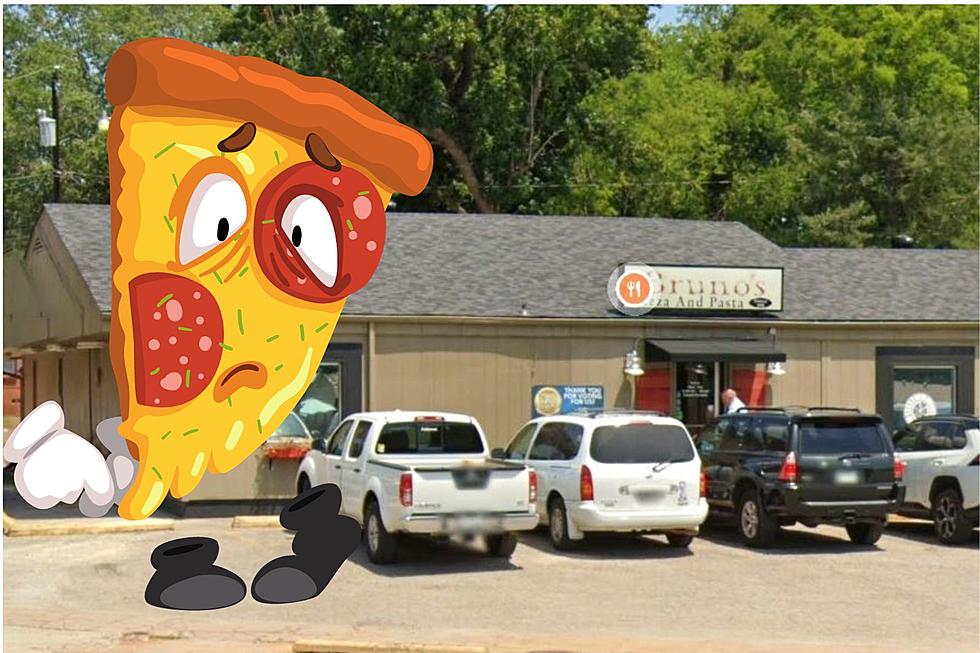 This Iconic Tyler, Texas Pizza Place Set to Close Original Location
Google Maps, Canva
Long-time residents of the Tyler, Texas area may be saddened by the recent news that one of the most iconic restaurants in East Texas for pizza and pasta announced they'll be closing their original location.
The owners of Bruno's Pizza and Pasta recently announced the original location at 1400 S. Vine in Tyler will be closing soon. Since they opened their doors in 1976, Bruno's has been a go-to hot spot for Tyler area folks.
The current owner, Lori Rumblelow, told KETK recently there are several issues that caused them to arrive at the decision to close the Vine Street location after so many years in business, and despite the fact that they've felt so supported by East Texans for years.
What were the issues that caused the owner of Bruno's Pizza and Pasta in Tyler, Texas to close the original Vine Street location in Tyler, Texas?
In a recent report shared by KETK, Rumblelow said some of the issues that led to the decision to close had to do with the lack of staff at the Vine location, for one thing. She said:
"With the prices, the cost of goods and trying to get goods and then the labor."
Rumblelow also shared that she was compelled to close the restaurant earlier than normal last Thursday simply because she "had no staff." She said four employees didn't show up for their shifts. Rumblelow added she also wasn't able to afford the wage that employees were requesting and that this was a "totally different mindset" than the one she had while growing up.
Thankfully, we still have our beloved Bruno's Pizza and Pasta at their newer location on Old Jacksonville Highway in South Tyler.
14 Suggestions from Tylerites to Order a Thanksgiving Meal or Sit Down to Eat on Thanksgiving Day
East Texas locals offer some options to get a full Thanksgiving meal for those who can't or don't have the time to cook this holiday.
Gallery Credit: Google Maps
Ways to Make Extra Cash This Holiday Season
If you're worried about money as we approach this holiday season, you are not alone. Here is a list of things you can do to make some extra Christmas cash.
Gallery Credit: Billy Jenkins
5 Big Retailers in Texas We Know Will be Closed Thanksgiving '23