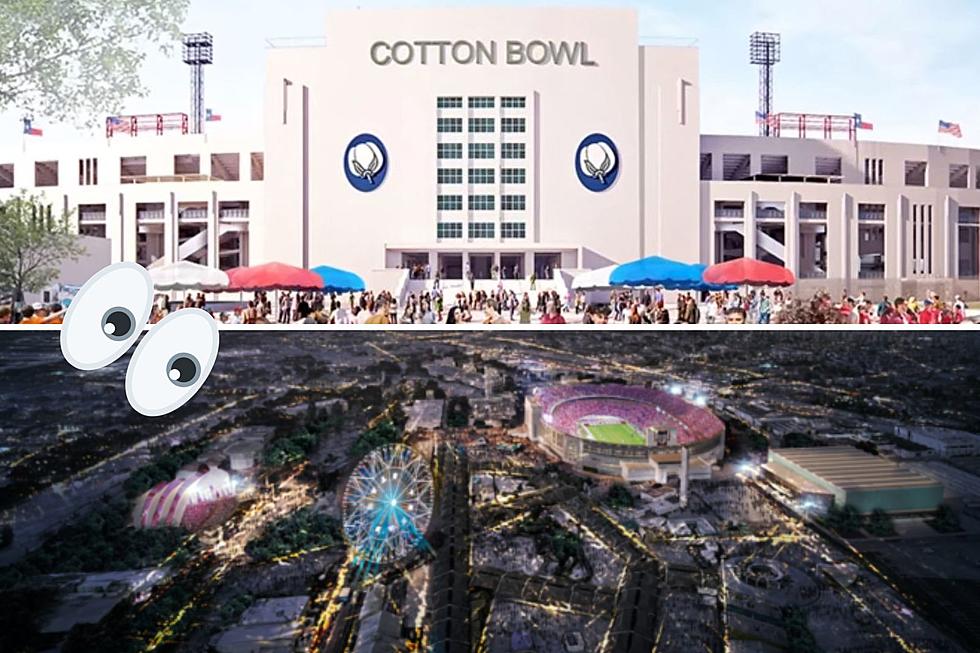 First Look: Famous Texas Stadium And Park Getting A $300 Million Dollar Makeover
Overland Partners
Fair Park In Dallas, TX Is One Of The Most Visited Sites In The Lone Star State But In A Few Years, Its Going To Have New Look.
If we're being perfectly honest here yall, we all can see that Fair Park is a need of an update. While some of the classic charm makes it feel special, a lot of the buildings in the complex are in falling apart.
Fair Park been standing for more than 130 years.
According to The Dallas Observer, Most of the buildings and structures haven't been updated in at least a decade, including the famed Cotton Bowl Stadium which is set to host another edition of the "Red River Rivalry" this weekend.
But thanks to Dallas voters who approved a proposition which would allow the city to raise its hotel tax by 2 percent to finance renovations for Fair Park's facilities and for the Kay Bailey Hutchison Convention Center downtown.
The renovations will cover six Fair Park structures.
The Automobile Building, Centennial Hall, the Fair Park Band Shell, the Music Hall at Fair Park, the stadium and Fair Park Coliseum are included in the renovations which are estimated to cost about $300 million. Its said to be the largest investment into Fair Park since 1936.
Construction on the Cotton Bowl will begin in January 2024 while other projects are set to begin soon. Let's take a look at the plans and get ready for the future of the Fair Park.
First Look: Famous Texas Stadium And Park Getting A $300 Million Dollar Makeover
The Home of The State Fair Of Texas is getting a much needed makeover along with the Cotton Bowl. Take a look at the plans for one of the most visited sites in the state.
Gallery Credit: Overland Partners/YouTube
The New Food at the 2023 State Fair of Texas is Sure to Make Your Mouth Water
Fair season is here to enjoy a ton of rides, lots of games and eat some great tasting fair food. The State Fair of Texas in Dallas has all that but takes the food to a whole 'nother level.
Gallery Credit: State Fair of Texas
Here are the Free Concerts on the Chevrolet Main Stage for the 2023 State Fair of Texas in Dallas
This year's State Fair of Texas has a show for every type of music fan.
Gallery Credit: State Fair of Texas, Taylor Ballantyne LLC, ALYSSE GAFKJEN, JODIPHOTOGRAPHY, RUST + REBEL, Nick Onken, Scott Slusher Photography, Austin Hargrave