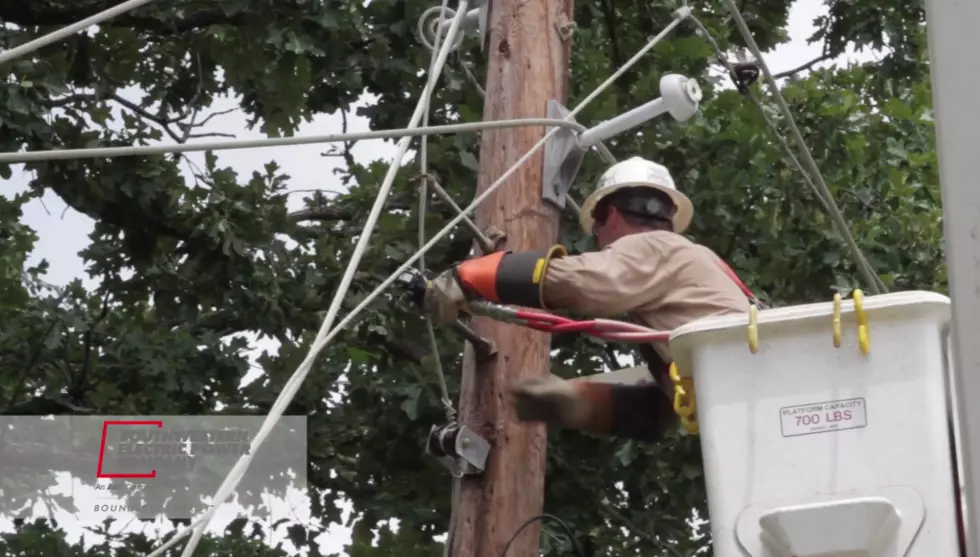 Go Behind The Scenes Of Restoring Longview's Power With SWEPCO
Southwestern Electric Power Company - SWEPCO via Facebook
The Memorial Day weekend storms that swept through East Texas and Western Louisiana caused widespread damage throughout Gregg, Harrison and Panola Counties along with DeSoto Parish in Louisiana. With high winds and two confirmed EF-1 tornadoes in the storm path, downed trees have caused a lot of damage to the power infrastructure.
SWEPCO and other power companies are working in tandem to restore power to those affected areas. Some parts of Longview and northern Rusk County aren't expected to have their power restored until sometime Friday evening. This is a major undertaking for the power companies, because they do understand that people rely on them for the basics so we can recharge our devices, get the air conditioning on, refrigeration not only for our food but for medicines too. Crews are working as quickly as they can, but with so many downed trees it slows them down. A SWEPCO spokesperson says that the company has brought in additional crews not only from their company, but other power companies and contractors from around the region and state to restore the power.
East Texas thanks these crews for the long hours that they put in to give us power and know that many more long hours are still to come. See just how challenging the restoration process can be, SWEPCO has put together this behind the scenes video of what crews are facing in Longview.