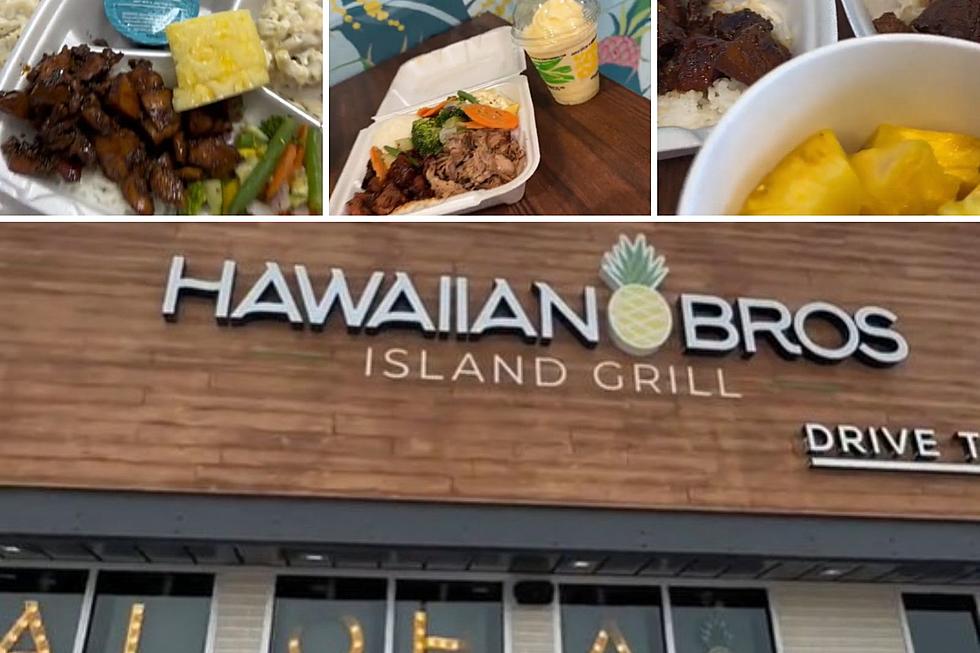 Hawaiian Brothers is Bringing the Aloha Spirit to South Broadway in Tyler, Texas
hawaiianbros via TikTok
It's not too often that I get excited for a new restaurant opening in Tyler, Texas. I believe the city is saturated with breakfast, lunch and dinner options that actually make it very difficult to find a place to eat. However, this new restaurant opening has peeked my interest simply because it is something different, Hawaiian Brothers. I have never eaten at any of their restaurants, or even knew they were around until I heard this news, but after looking at their website, it looks really delicious and I can't wait to get a taste of Hawaii.
Hawaiian Brothers
From what I can read and see on their website, Hawaiian Brothers offers a homage to a classic plate lunch that was created in the 1800s in Hawaii. Basically, it's two scoops of rice, a scoop of macaroni and your choice of chicken or pork. What I am really excited to try is the Spam Musubi. To me, it basically looks like Spam sushi. Spam is a huge deal in Hawaii, if you didn't know, and I am a fan of Spam so I can't wait to give this a try. It seems soft serve with a tropical twist is also a big deal at Hawaiian Brothers and they offer a selection of fruit drinks to go with your plate lunch.
Where will Hawaiian Brothers be opening in Tyler?
For a couple of years now, the Jack In The Box on South Broadway in front of Target has been sitting empty. Hawaiian Brothers will take over that location. No opening window has been announced yet but I will keep an eye on it. You can bet that I will be there opening day.
If you want to find out more about Hawaiian Brothers, check out their website at hawaiianbros.com.
Henderson County Authorities Still Looking for Top 10 Fugitive with $5,000 Reward
In the latest update of the Texas 10 Most Wanted and 10 Most Wanted Sex Offenders list, Henderson County authorities are still looking for a fugitive with a $5,000 reward.
Of the Hundreds of Great Lakes in Texas, 5 of the Deepest are in East Texas
Texas is home to some of the best lakes for swimming, fishing or just relaxing. Of those many great lakes, you can find five of the deepest in East Texas.
7 Ways to Cool Your Home Without AC in the East Texas Heat
If you've run into a situation where your air conditioning unit just can't keep up, here are seven tips to help "cool" your home without AC. I would even go as far as to say to use a couple of these tips so you don't have to work your working air conditioner so hard.