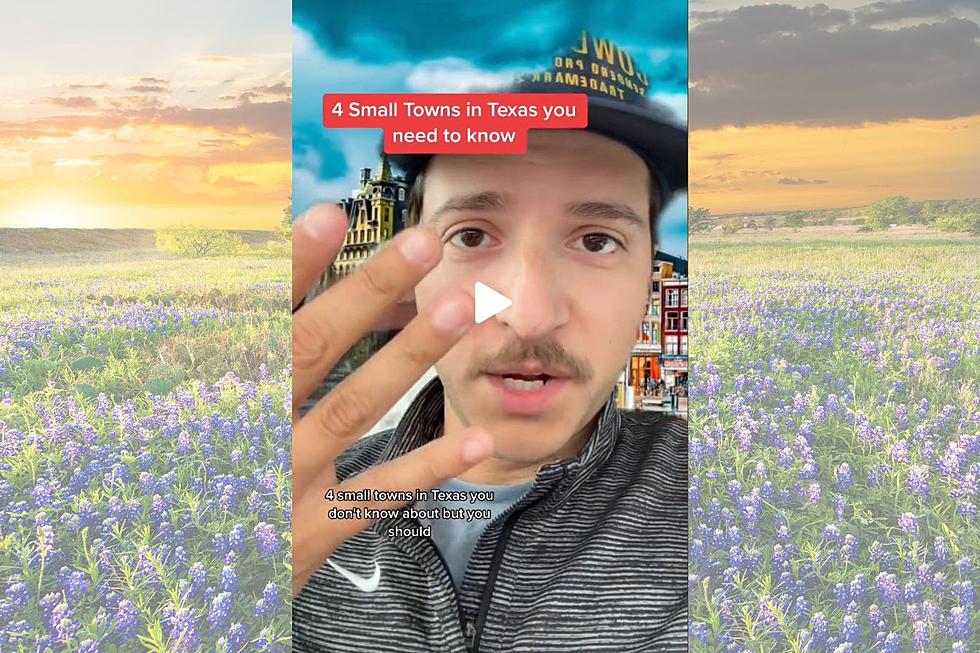 Hilarious Texas TikTok Shows 4 Small Towns You Probably Don't Know About
tiktok.com/@texashumor, Canva
If I ever thought I was sarcastic I am nowhere near the level of this comedian on TikTok. I had never heard of this guy before or his channel, I was just scrolling one night after work and stumbled upon his Texas-sentric content, so I had to watch a few of his videos, and they are hilarious if you enjoy laughing at a $mart @$$. His content isn't for everyone but there are going to be quite a few Texans who get a kick out of his videos. 
On TikTok his channel is called Texashumor, you would never guess the kind of content that he creates. Okay, you probably would be able to guess it. But in all seriousness, it is funny how so many people visit the comment section of his videos because they don't realize he is just being funny and cracking a few jokes. If you get triggered easily, this probably isn't the best TikTok channel for you. 
The Video That Caught My Attention
Like all content creators, you start watching more of their content after the first really connects with you. The video that I was laughing out loud about was the video about "4 Small Towns in Texas You Need to Know About". I've posted the video below, but I'm guessing you've probably heard of at least one of these towns before. 😉 
Who is Your Favorite Texas Content Creator?
You know I love Pop in Longview and his Pop Watch Channel, there really are a ton of great content creators in Texas. Please, visit the comment section and tell us who your favorite influencers are in the state of Texas.  Here is one more video for you to enjoy.
9 Hilarious Comedians from Texas
You've probably heard of all of these hilarious comedians that all come from the great state of Texas.
These Are the 15 Official Foods of Texas
If you haven't tried all of these, you'd better hurry up and do it before I tell Texas on you!